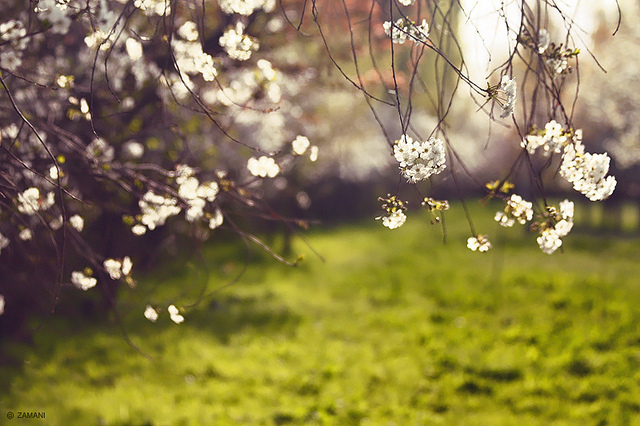 How to choose a Provider
When choosing a Provider:
Consider recommendations from family or friends

 Talk with more than one Provider about their services. Make sure you are comfortable that they understand and are able to meet your needs

Ask the Provider for a price list and written price estimate to compare prices and services

Get a copy of the cemetery or crematorium's by-laws

Compare locations and facilities.
Donating the body or organs:
To donate organs for transplant, or the entire body for scientific research, arrangements must be made quickly and directly with health professionals. To learn more, visit the Trillium Gift of Life Network's website at www.giftoflife.on.ca. Alternatively, you can also speak to a funeral home or transfer service Provider.
When making arrangements, there are many things to consider. The following are some important decisions you will have to make. The costs and available options may help you decide what choices to make.
What are some funeral or memorial service options?
A celebration of someone's life may help surviving family and friends grieve the loss of a loved one. You can choose a funeral, memorial service or graveside service. A service may be private, attended only by people invited to be present, or it may be public so that anyone can attend. You can also have a public or private visitation (also called viewing), a funeral procession or any other social or cultural custom.
Is a casket needed and what's available?
You may buy or rent a casket or provide your own as long as it is safe, appropriate for the intended use and meets the requirements of the cemetery or crematorium. Caskets vary in price and style. They can look simple or fancy. They may be made of a variety of materials. Prices may range from a few hundred dollars to several thousand.
Keep in mind that some caskets cannot be used for cremation, because they are made of materials that will not burn. The casket must also meet cemetery and crematorium by-laws.
A Provider may not refuse to serve you or charge you extra if you provide your own casket, though it must be safe for use.
What is embalming and is it required?
Embalming is the process of replacing blood and bodily fluids with a chemical solution to temporarily preserve the body. In Ontario, you are not required by law to embalm a body. A Provider may recommend preservation of the body between the time of death and the time of visitation, burial or cremation. You may choose to have the body washed and dressed without embalming. Ask your funeral home representative to explain the process of embalming so you can make an informed choice.
However, if a deceased person is being transported to another country for funeral, burial or cremation, then embalming and a very tightly sealed casket or container may be required by the receiving country or the company transporting the body, such as an airline.
What are some burial and cremation options?
With burial, the deceased is placed in a grave with or without a casket or in a shroud. Alternatively, the body may be placed in a casket within a crypt. If the body or cremated remains are going to be buried in Ontario, they must be buried in a registered cemetery. A solid container may be required to transport the body. Check the cemetery's by-laws for its specific burial requirements.
For burial in a grave: you may purchase a vault or outer liner to protect the casket. This container is placed in the ground and is usually made of concrete or fiberglass. Generally, it is not mandatory to use a vault or outer liner unless required by the medical officer of health.
For burial in a crypt (entombment): the casket is placed in a sealed crypt in a mausoleum. A mausoleum is usually an above-ground structure that houses a number of crypts. It is usually made of a combination of concrete, stone or marble. Not all cemeteries have mausoleums.
With cremation, the deceased person is placed in a casket or container and fire is used to reduce the body to an ash or granular substance. The cremated remains are then placed in a small box or urn along with a metal identification tag. You may provide your own urn or purchase one from a Provider.
Check the crematorium and cemetery by-laws for the type and size of container allowed. Also remember that once you choose cremation services, you must also make arrangements for what you wish to have done with the cremated remains.
What can be done with cremated remains in Ontario?
Here are some choices:
You may buy rights to bury or scatter the cremated remains in a designated part of a cemetery. Cremated remains may only be buried in a registered cemetery. Scattering rights may not be available at all cemeteries

You may buy rights to place the cremated remains in a compartment in a columbarium, called a niche. A columbarium is a structure that houses a number of niches

You may scatter the cremated remains on private property with the consent of the land owner

You may also hire a Provider to scatter the cremated remains for you. Only a Provider is permitted to charge you for the service of scattering the cremated remains

You may also choose to scatter the cremated remains on unoccupied Crown lands and Crown lands covered by water
For more information, visit the Ministry of Consumer Services' website at www.ontario.ca/consumerservices and select "Cemeteries and Funerals". If you wish to scatter cremated remains on municipally-owned lands, check municipal by-laws first.
If you choose to take or transport the cremated remains out of Ontario, you must follow the laws that apply in any other province or country. Contact a Provider for assistance.
What are interment rights or scattering rights and how can I buy them?
An interment right refers to the right to bury human remains in a grave, crypt or niche. If you are named on the interment rights certificate, you are the interment rights holder. If you are an interment rights holder, you may request a burial or disinterment, or place a decoration, marker or monument on the grave, as long as you follow the cemetery's by-laws.
Depending on the cemetery's by-laws, you may sell or transfer your interment rights to someone else or sell them back to the cemetery.
A scattering right refers to the right to scatter cremated remains in a cemetery. If you hold the right, you are the scattering rights holder and you may scatter cremated remains in a designated place within the cemetery, as long as you follow its by-laws.
Depending on the cemetery's by-laws, you may also sell or transfer your scattering rights to someone else or sell them back to the cemetery.
To buy interment rights or scattering rights:
Before you make a purchase, each cemetery will give you:
A copy of its current price list

Its by-laws, and

An explanation of any restrictions on the rights you are buying (such as any restrictions on memorialization options, monuments, etc.).
Contact a cemetery directly, compare prices and review the by-laws before you decide. Your contract will specify how many interments (bodies or cremated remains) or scatterings you are entitled to with each interment or scattering right.
Note: Part of the money you pay for interment and scattering rights will be placed in a care and maintenance trust fund. The income this fund earns is used to maintain the cemetery for the future. The care and maintenance contribution depends on the type and cost of the rights.
Reselling interment or scattering rights:
You may resell interment or scattering rights to someone else if the cemetery by-laws allow it. If you resell to someone else, you must inform the cemetery. They will then transfer the rights to the new owner.
You cannot resell rights for a price greater than the price on that cemetery's current price list. If the by-laws do not allow you to sell the rights to someone else, the cemetery must buy the rights from you at market value (the price on the cemetery's current price list), less any payments that were made to the cemetery's care and maintenance fund.
A cemetery may charge a fee when you resell your interment or scattering rights to another person. The cemetery does not have to buy back rights for a grave in a plot (which is a group of graves originally bought as a unit) if one of those graves has been used.
What if I can't afford the costs?
If you do not have enough money to pay for funeral or transfer services or for cremation or burial, you can apply to your local municipality for financial assistance. Speak to your municipality before you sign a contract, as you may not be eligible for assistance. Usually, the municipality will limit your choice of casket, urn or grave and the services you will be able to request.