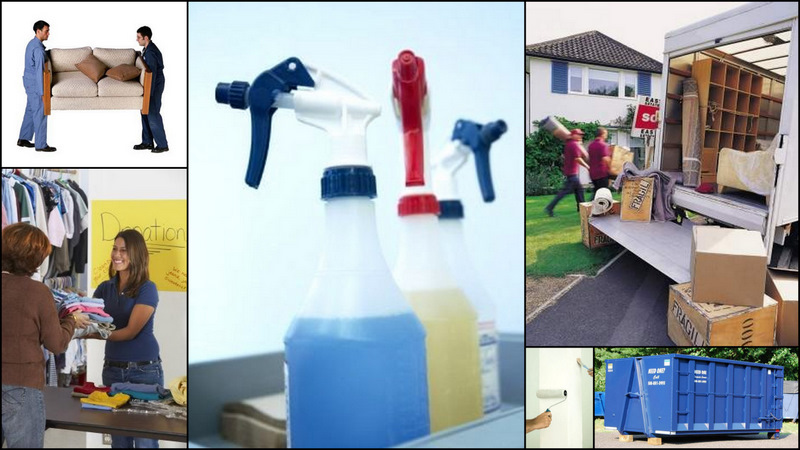 For many families, arranging a loved one's funeral is just one of their responsibilities.
Then they face the difficult task of extreme cleaning and sorting out their loved one's former residence, and settling their affairs.
Our clients often tell us that they never expected this process would be so complicated, time consuming, and exhausting. Many of these family members are still grieving their loss, and trying to balance this added obligation with their job.
To help them, we developed our estate cleanout and settlement service.
If you've recently lost a loved one, we can help you with the many tasks that come next.
Our estate cleaning and settlement service can include some or all of the following – the choice is yours:
A consultation with the executor and/or family members, regarding their wishes about how to dispose of residential contents
We clean up the residence and leave it in "move in" condition. Our team can take care of this, or you can provide "hands on" assistance. The choice is yours
We sort out contents and take care of donations, recycling, distribution of valuables to those named in the will, and other methods of disposal
We oversee the sale of contents through our network of purchasers and advertised estate sales
We get quotes from professionals to assist with the sale of vehicles, antiques and other valuables
We employ a local real estate professional to assess the residence and provide an accurate valuation on the property
We inspect the home and suggest repairs and other alternations that will help improve the property's resale value — without expensive over-renovations
We provide the family or executor with a complete report of all the information acquired during our visit(s), including repair costs, suggested resale value and a timeline for completion
If you and your family don't have the time and expertise to handle the overwhelming job of cleaning up and settling a loved one's estate, contact us to find out how we can help.
We have years of experience helping people in exactly your situation!