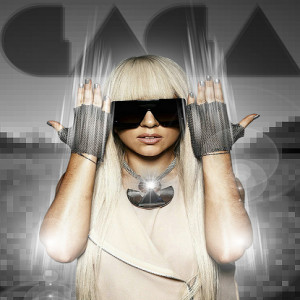 Famous death hoaxes have plagued the Internet for quite some time now. However, they've existed way before wireless connection was even possible. In fact, one of the earliest examples of a death hoax is in 1945, when Charlie Chaplin and Frank Sinatra was reported dead after Franklin Roosevelt's passing. Another famous rumor was that of Paul McCartney's death in '60s.
A death hoax is defined as a deliberate report of someone's death, whether it's intentionally faked or not. Today, we're going to focus on some of today's most famous online hoaxes — celebrities killed off by the Internet. Here are some of the most outrageous reports we've gathered.
Morgan Freeman
To someone whose voiced God in the movies, everyone easily believed that Morgan Freeman passed away back in 2010. Who could blame his fans and online followers? The very first post that declared the Bruce Almighty star's death was CNN, which read: RT @CNN: Breaking News: actor Morgan Freeman has passed away in his Burbank home, in which obviously, the news channel denied starting. It sounded legitimate because of other legitimate news sources re-posting it.
Lady Gaga
Even the reigning queen of everything macabre and obscure fell victim to death hoaxes. During the early part of 2015, the Poker Face star was believed to have passed away after a Facebook page entitled, "R.I.P Lady Gaga" surfaced and generated millions of likes. Tributes and messages began to pour only to be once again, corrected by the still-breathing celebrity.
Britney Spears
2009 wasn't exactly Britney's best year. Her mental breakdown and bizarre behavior had let to countless tabloid cover stories, including that one in which she shaved her head. That's why it didn't come as a surprise when her Twitter account was hacked and she was reported dead.
Macaulay Culkin
The Home Alone star hasn't been out in the limelight for years. However, thanks to his immortal character, Kevin, Macaulay continues to attract the attention of everybody. In 2014, online rumors circulated about Macaulay dying in his New York apartment. The child star was a good sport in responding to the hoax, even posting a photo on his Instagram playing dead as his friend holds him up.
Justin Bieber
Among the many death rumors floating around, Justin Bieber's might just be the one that won't stop. The superstar has been reported multiple times for his "wild" behavior, which prompted many to post "RIP Justin Bieber". Oddly enough, many easily take the bait, which has led the topic to become trending.
Hugh Hefner
Earlier this year, a fake website, called "nbctoday.co" successfully tricked people into believing that the Playboy head honcho has passed away. The rumor reached far and wide quickly, with one million likes and even a Facebook  page called ""R.I.P Hugh Hefner". Thankfully, the 88-year old is still alive and well.
Miley Cyrus
It's not only Justin Bieber that's repeatedly killed off by the Internet. In the year 2008, Miley Cyrus was reported to have been hit by a drunk driver. The news came from a hacked YouTube account that belonged to Miley's friend. For the second time, rumors of her death spread in 2009 after British socialite Peaches Geldof tweeted about the Hannah Montana celebrity being killed in a fatal car crash.
Tom Hanks
Tom Hanks is one of the celebrities that fell victim to a prank website that allows users to generate fake death reports attributed to "Global Association News". The Forrest Gump actor has reportedly died from an accident, after falling 60 feet to his death in New Zealand while shooting a film. Fortunately, this Castaway star is still up and at it.
Eminem
By the looks of it, the popular rapper has always managed to attract the goriest death hoaxes in the Internet. Back in 2000, he was rumored to have died in a car accident, with photos of wreckage "proving" his "fatal crash". 13 years later, he was once again fell victim to yet another stomach-stirring hoax, after a Facebook post purposely shows a man (pointed out as Eminem) being stabbed multiple times. The caption of the post read: "left nearly DEAD after being stabbed 4 times in NYC." The good news? His rep stated, "He remains unstabbed."
Cher
Cher's death hoax story is quite the interesting one. The controversial former British Prime Minister Margaret Thatcher passed away in April 2013. On the wake of her death, her opponents began to use the hashtag, #nowthatchersdead, which was misread by countless users and even other celebrities like Kim Kardashian. Thankfully, it was immediately cleared out. Everyone's more than happy to still have the entertainer alive and kicking — and killing it on Twitter.
Chum Lee
Pawn Stars is among the decade's most loved shows. When one of the show's stars was reported to have died from a heart attack, viewers couldn't believe it. It wasn't long until tributes came pouring in. Good thing, Chum Lee was quick on his feet to debunk the rumors.
Lindsay Lohan
Lindsay has been trying her hardest to regain her name in Hollywood for a very long time now. It didn't help when her Wikipedia page got updated back in 2010, stating the Parent Trap star died from an apparent overdose. The news spread like wildfire after Twitter picked up the news. However, Lindsay is still alive and was only meant to fulfill her sentence for a parole violation.
http://tranquilityfuneralservice.com/wp-content/uploads/2017/07/Screen-Shot-2017-07-11-at-4.20.50-PM-300x81.png
0
0
http://tranquilityfuneralservice.com/wp-content/uploads/2017/07/Screen-Shot-2017-07-11-at-4.20.50-PM-300x81.png
2015-10-10 00:00:00
2015-10-10 00:00:00
Death Hoaxes: 12 Celebrities Killed Off by the Internet