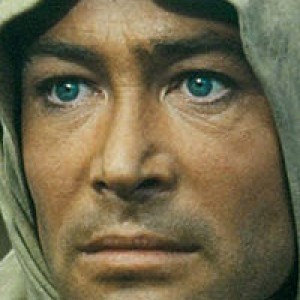 Hollywood says goodbye to yet another rare gem, Peter O'Toole of the Lawrence of Arabia fame.  O'Toole passed away on December 14, 2013 in Wellington Hospital in England, following a long illness.  He was 81 years old.
Born Seamus Peter O'Toole in August 2, 1932, he was the son of an Irish bookmaker and a nurse.  He began his career in acting on the British stage before becoming the famous T.E. Lawrence in Lawrence of Arabia.  His performance in the 1958 production of Hamlet has made him a promising talent.
Handsome and dashing, his deep blue eyes have made hearts melt as they peer out from the Arabian head dress.  And his performance as the brave tribesman was also unforgettable.
His role as T.E. Lawrence has earned him the first of eight nominations in the Academy Awards.  And while he never brought home a statue, he has been awarded with an honorary Oscar in 2003.
But he was more than just a pretty face in Tinsel town.  O'Toole was active in protesting against the British involvement in the Korean War and the Vietnam war in the 1960's.  He has also written two memoirs, Loitering with Intent:  The Child, which recounts his childhood years up to the World War II and Loitering with Intent:  The Apprentice, describing his years in training at the Royal Academy of Dramatic Art.  His first book became a New York Times Notable Book of the Year in 1992.
Sadly, his famous, handsome face succumbed to ill health on top of years of excessive drinking (which he has given up in 1975 after a major surgery and serious health problems), growing ghostlike in his supposed "golden" years.  He, however, has not said goodbye to smoking unfiltered cigarettes.
O'Toole has initially announced his retirement from acting last year, but he later came out of retirement to play Cornelius Gallus in Katherine of Alexandria, which is due to be released next year.
Well-wishers have taken to social networking sites to express their grief and sympathy to his family.  Friends both in and outside of Hollywood have offered funeral flowers and funeral quotes to express their sadness over the loss.  He leaves behind two daughters, Kate and Patricia, and a son Lorcan Patrick.
http://tranquilityfuneralservice.com/wp-content/uploads/2017/07/Screen-Shot-2017-07-11-at-4.20.50-PM-300x81.png
0
0
http://tranquilityfuneralservice.com/wp-content/uploads/2017/07/Screen-Shot-2017-07-11-at-4.20.50-PM-300x81.png
2013-12-24 00:00:00
2013-12-24 00:00:00
Legendary actor, Peter O'Toole Passes away at 81