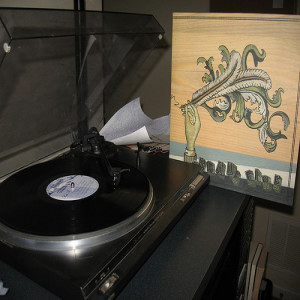 Not every occasion that calls for singing has to be a joyful and festive one. At times, we sing for a gentle outpour of our grief. Until today, we consciously seek wonderful funeral songs to offer to our departed loved ones, believing they will appreciate the ceremony bestowed in their honor. Here are some of the most popular classical playlists in our time:
 Ave Maria by Schubert
This song is mellow, solemn and liturgical. Popular among Catholics, there have been countless renditions of this song to cater to the ideal liturgical atmosphere. Two of the most iconic contemporary covers are from the group called Gregorian Chant and the artist Sarah Brightman. Franz Schubert's Ave Maria is a masterpiece composed in 1825. Surprisingly, almost two centuries later it still hasn't gone out of fashion.

Bonny Portmore by Loreena McKennit
This song is one of Ireland's oldest folk song. It shares a special prestige alongside other regional favorites like Irish folk song Carrickfergus in late 1800's and England's Scarborough Fair dating back as far as the 15th Century. But like many of the popularized folk music in the British Isles surviving contemporary age, it takes a modern recording artist to bring out the best rendition. Loreena McKennit's cover is among the most recognizable due to its majestically sad and reminiscent melody (and repeatedly used in the Highlander movie franchise). It guarantees to pull the heart strings of nostalgic mourners.

Time to Say Goodbye by Andrea Bocelli
This song was originally an Italian piece composed by Francesco Sartori and Lucio Quarantotto. It was first launched in the opera stadium in 1995 and sang by the famous operatic tenor Andrea Bocelli. Interestingly, this song cemented his long-standing professional partnership with crossover soprano artist Sarah Brightman. Originally titled Con Te Partiro, it sings about the painful but acquiescent mourning of a lover or beloved spouse.

You Raise Me Up by Josh Groban
This song uniquely fuses the wistful Celtic melody and earnest Southern Afro-American gospel vibes into somber Latin operatic tenor. This cross-cultural masterpiece from Josh Groban captures the message of great admiration one can write in countless funeral quotes. Originally intended as a devotional worship of Jesus Christ as a source of motivation, it has become a popular theme for inspiring departed individuals who have positively influenced many lives.

http://tranquilityfuneralservice.com/wp-content/uploads/2017/07/Screen-Shot-2017-07-11-at-4.20.50-PM-300x81.png
0
0
http://tranquilityfuneralservice.com/wp-content/uploads/2017/07/Screen-Shot-2017-07-11-at-4.20.50-PM-300x81.png
2015-04-15 00:00:00
2015-04-15 00:00:00
The Top 4 Classical Music for Funerals