Spend all your time waiting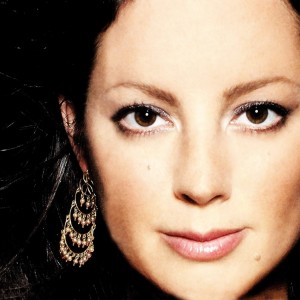 For that second chance,
For a break that would make it okay.
There's always some reason
To feel not good enough,
And it's hard, at the end of the day.
I need some distraction,
Oh, beautiful release.
Memories seep from my veins.
Let me be empty,
Oh, and weightless, and maybe
I'll find some peace tonight.
[Chorus]
In the arms of the angel,
Fly away from here,
From this dark, cold hotel room,
And the endlessness that you fear.
You are pulled from the wreckage,
Of your silent reverie.
You're in the arms of the angel,
May you find some comfort here.
So tired of the straight line,
And everywhere you turn,
There's vultures and thieves at your back.
The storm keeps on twisting.
Keep on building the lies
That you make up for all that you lack.
It don't make no difference,
Escape one last time.
It's easier to believe in this sweet madness,
Oh, this glorious sadness,
That brings me to my knees.
[Chorus]
You're in the arms of the angel,
May you find some comfort here.
Angels.  These are ethereal beautiful creatures that are usually known for their kindness, protection, love and guidance to those whom they watch over.
We'd often like to think that our dearly departed have become angels who look upon us from above. The memories that they leave behind ingrate a nostalgic note that sends us back through time. Their memories serve as their presence and there are times that we feel that they are just beside us. With that, we feel protected and loved as we think of them.
Funeral songs that talk about angels among us expresses this sentiment perfectly and one such tune is "Angel" by Sarah Maclachlan.
The lyrics and melody of the song is a simple but profound one, making it a perfect song to guide you if you are troubled on how to write a eulogy.
Angel talks about the darkness that can seep through a person and how desolation is taken over by a loving angel.
The death of a loved one makes us feel that we are in the lowest point of our lives. However, their memories remind us of the happiness that they have given us when they were still here. May you find some comfort in the memory of your angels, as this song tells us.
http://tranquilityfuneralservice.com/wp-content/uploads/2017/07/Screen-Shot-2017-07-11-at-4.20.50-PM-300x81.png
0
0
http://tranquilityfuneralservice.com/wp-content/uploads/2017/07/Screen-Shot-2017-07-11-at-4.20.50-PM-300x81.png
2013-01-03 00:00:00
2013-01-03 00:00:00
In the arms of an angel – Sarah Maclachlan