"Really Gonna Miss You" – performed by Smokey Robinson
Really gonna miss you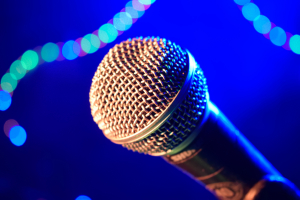 It's really gonna be different without you
Time came when you had to go
For the rest of my life
Gonna be thinking about you
(Yes, I am)
I'll miss you my buddy
I'll miss you my friend
I promise my love for you will never end
In your finest hour, I was there with you
And without you things won't be the same
But there's a higher power that we answer to
And you heard Him calling your name
Really gonna miss you
Everything about you, your smiling face
I know you want us all to be strong
Really gonna miss you
I know you're going to that magic place
Singing you a brand new song
I'll miss you my buddy
I'll miss you my friend
I promise my love for you will never end
Really gonna miss You
The song "Really Gonna Miss You" is written by William Jr Robinson and it was performed by Smokey Robinson. The piece will be a perfect choice for the memorial service of a friend.
The meaning of the lyrics of the song is very simple. And that is losing a friend is never easy but you will always cherish your friendship even after the death of the other. This will be a good inspirational song to write a eulogy or some personal funeral quotes.
One line of the song says, "It's really gonna be different without you" which is a very realistic line that tells the people the actuality of the situation. In death, you will never see that person physically again but you can always feel their presence around you.
Even though you feel very sad of the loss, you know that a higher being, God in heaven, has better plans for you and for your deceased friend as well.
Although you miss a friend badly everyday especially when you go back to how things were before his death, you know that he is in a much better place now.
Look for other funeral songs and read what other people think about the lyrics of the songs at www.songmeanings.net.
https://tranquilityfuneralservice.com/wp-content/uploads/2012/12/pexels-mon-shennan-9221770-scaled.jpg
1707
2560
admin
http://tranquilityfuneralservice.com/wp-content/uploads/2017/07/Screen-Shot-2017-07-11-at-4.20.50-PM-300x81.png
admin
2012-12-26 00:00:00
2022-04-03 13:42:51
"Really Gonna Miss You" – performed by Smokey Robinson