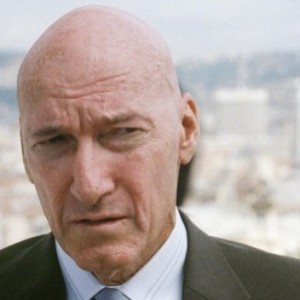 Hollywood mourns the loss of yet another prolific actor, Ed Lauter.
The native of Long Beach, New York discovered that he has contracted mesothelioma in May, his publicist told the Associated Press.  Mesothelioma is a terminal form of cancer commonly caused by the exposure to asbestos.  He died on October 16, 2013 in his Los Angeles home at the age of 74.
First appearing on TV in a 1971 episode of "Mannix" and in the big screen in the 1971 Western, "Dirty Little Billy", Lautner's showbiz career has spanned for four decades since then.
He has been known to appear in over 200 films, portraying a wide variety of roles including stern authority figures, big-hearted heavies, and shady villains.  Some of his most memorable movies are "The Longest Yard", where he played Captain Knauer, the prison guard captain, And Alfred Hitchcock's last movie, "Family Plot" where he played Joseph Maloney, who assisted William Devane's character, Arthur Adamson's adoptive parents and is again commissioned to help him kill two other people.
His recent movie appearances include the 2007 psychological thriller, "The Number 23" where he played Father Sebastian, the 2011 romantic-comedy drama film "The Artist", where he played Peppy's first chauffer, and the 2012 movie "Trouble with the Curve", a sports drama where he played a baseball scout opposite Clint Eastwood.
Lauter also has an impressive number of TV show appearances, including a recurring role as Dick Healy in the Showtime drama "Shameless" and as Ed Dykstra in the USA Network TV series, Psych.
With a face that "seemed to pop up anywhere", he continued to be in demand in both TV and film, appearing in three other movies which will be released posthumously.
Since his death, his fans and friends in and outside of tinsel town has offered support to his family through well-wishes, and offerings of funeral songs and funeral flowers.
Although he rarely headlined any projects (with his role in the Stephen King miniseries "Golden Years" as probably his most memorable lead role),  his portrayal of the often pivotal characters in his movies have made him one of the most unforgettable and sought after character actors in Hollywood.
http://tranquilityfuneralservice.com/wp-content/uploads/2017/07/Screen-Shot-2017-07-11-at-4.20.50-PM-300x81.png
0
0
http://tranquilityfuneralservice.com/wp-content/uploads/2017/07/Screen-Shot-2017-07-11-at-4.20.50-PM-300x81.png
2013-10-23 00:00:00
2013-10-23 00:00:00
Character Actor Ed Lauter dies at 74