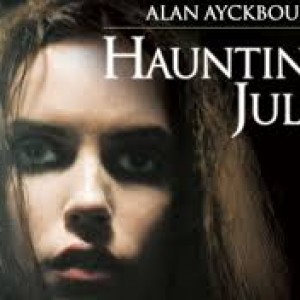 If you're too lazy to don a costume, or going to masquerades is not your cup of tea, then make some popcorn and invite your fellow couch potatoes over for a horror movie marathon this Halloween.     
Here are some of the most nail-biting movies instantly available in Netflix since June 1, 2013.
Dracula.  Revisit Transylvania in this 1931 adaptation of Bram Stoker's classic horror novel.  Bela Lugosi's performance has made him synonymous to the character he played.  He has also set the vampire archetype we all have come to know:  dark, brooding, sexy, and sleeps in caskets.
Rosemary's baby.  One of Roman Polanski's most successful and iconic horror movies, Rosemary's baby is about a young mother-to-be who fears for her unborn child's life as she believes her husband has made a pact with their eccentric neighbors to offer their child to Satan for their own advancement.
Carrie – This 1976 movie has not only catapulted Sissie Spacek into fame but also earned her a nomination for Best Actress award in the Academies.  And it's for a very good reason.  Carrie is about a socially outcast teenager who suffers abuse from an overly religious mother and from classmates.  Later in the film, she comes to discover that she has telekinetic powers that manifest when she is under stress or becomes angry.  The movie has become one of the most popular teen movies watched during Halloween, so there's no reason not to include this is in your list of movies to watch this season.
The Omen – Nothing is scarier than knowing that your adoptive son is the spawn of the Devil.  This premise, along with the movie's creepy soundtrack has made this 1976 one of the scariest movies of all times.
The Haunting of Julia – Also known as Full Circle, the movie tells about a woman who flees an unhappy marriage after the death of her daughter into a new house.  Little did she know that the house is haunted by a vengeful spirit of a little girl.
Pet Sematary – it's not the kind of cemetery you bring funeral flowers to.  This movie adaptation of another Stephen King horror classic is about a cursed ancient burial ground and a distraught father who'll do whatever it takes to bring his dead son back to life.
http://tranquilityfuneralservice.com/wp-content/uploads/2017/07/Screen-Shot-2017-07-11-at-4.20.50-PM-300x81.png
0
0
http://tranquilityfuneralservice.com/wp-content/uploads/2017/07/Screen-Shot-2017-07-11-at-4.20.50-PM-300x81.png
2013-10-15 00:00:00
2013-10-15 00:00:00
Classic Netflix horror movies you should watch this Halloween