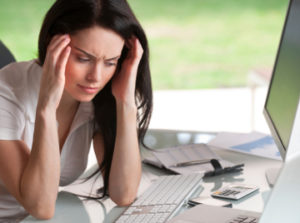 In many cases, the family members are the ones who will carry out the funeral preparations of a departed loved one. This usually happens if the deceased does not have any preplanned funerals.
Funeral planning is a process wherein an individual who is still alive is making preparations and deciding on the different aspects of the funeral and at the same time paying them in an installment basis.
In the event that the members who survived the deceased have to take care of everything by themselves, they need to do it even if they are grieving.  Planning for a funeral while weeping is a difficult thing to do because you cannot really concentrate on the important aspects.
What you need to do is to learn more about the essentials of the funeral and the service so you could carry out the tasks quickly.
Paperwork. The very first thing that you need to do is to file all of the necessary documents for the funeral of the deceased. The death certificate should be secured so you could present it to the concerned departments and government agencies.
Type of Service. Before looking for funeral houses, you need to determine whether you would have your deceased family member buried traditionally or cremated. If there is no written will made by the departed on how they would want to be buried, the family will have the liberty to choose which method they would prefer. At the end of the day, they would be the one who will pay for the fees and settle any financial obligations.
Funeral House. There are funeral homes that specialize on cremation and there are also those that focus on traditional burials. You need to find a funeral house that will not only cater to the type of service that you need but also offer affordable rates for any task that they perform.
Memorial Program. You need to set a time and a date for the burial to happen. Most memorial services are held before the traditional burial. But for cremation, the memorial service may be done before or after the deceased has been cremated. 
http://tranquilityfuneralservice.com/wp-content/uploads/2017/07/Screen-Shot-2017-07-11-at-4.20.50-PM-300x81.png
0
0
http://tranquilityfuneralservice.com/wp-content/uploads/2017/07/Screen-Shot-2017-07-11-at-4.20.50-PM-300x81.png
2012-07-23 00:00:00
2012-07-23 00:00:00
Checklist for the Memorial Service