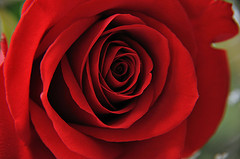 Paying homage to the deceased is one of the things that is required when attending funeral services. When it comes to funerals, there are two things that you can do to express sympathy. It is either you bring flowers for the bereaved or give them a donation.
There are different funeral flower arrangements and colors that you can choose from. You can choose to get sympathy bouquets, funeral bouquets, photo and urn tributes, flowers for the casket, and many more. Depending on how well you knew the deceased, you can even bring the dead's favorite flowers or flowers that have his favorite color. For the immediate family, you can ask the help of the funeral director by ordering the kind of funeral flowers that you need. For guests, you can ask the immediate family and friends about whether to bring flowers or a donation. However, if you do not have a clue on what to bring to the funeral, you can simply bring a bouquet of white flowers as an offering unless strictly specified that the floral tributes would be among family members only.
On the other hand, many people would prefer charitable donations instead of flowers. When you see an obituary announcement such as "in lieu of flowers" or "contributions will be made to," it means that charitable donations are encouraged but guests can still bring other expressions of their sympathies. You can ask the help of the funeral director to collect and acknowledge each donation for you at no additional cost. You can use the money collected for a good cause such as to help the research of a disease that the deceased died from or donate the money to a Church or a hospital or to your favorite charity.
It is important to ask first before deciding which one to bring. It is not a good idea to have an awkward situation during these occasions. Whatever it is that you may decide to bring, remember to always give your condolences properly to the immediate family. Remember to not overstep the boundaries, to listen intently, mind your body language, and address the bereaved properly.
http://tranquilityfuneralservice.com/wp-content/uploads/2017/07/Screen-Shot-2017-07-11-at-4.20.50-PM-300x81.png
0
0
http://tranquilityfuneralservice.com/wp-content/uploads/2017/07/Screen-Shot-2017-07-11-at-4.20.50-PM-300x81.png
2014-09-10 00:00:00
2014-09-10 00:00:00
Deciding Between Giving Flowers or Donation