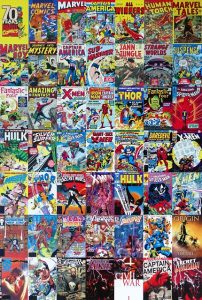 Hollywood has said goodbye to some of its finest last year. Although their burial and funeral services were not available for the public to see, we still grieved with their loved ones. Here is the second part of the list of Hollywood celebrities that we lost in 2018:
Katherine Macgregor
At 93 years old, the actress who played Harriet Oleson on the long-running TV show Little House on the Prairie died on Nov. 13 at her home. MacGregor was best known as playing the wealthy and mean-spirited Harriet on the popular TV series that aired from 1974 to 1982. She molded and shaped the character by injecting humor into the role. The actress, a devout Hindu, moved to the Motion Picture Fund Long Term Nursing Care facility in Woodland Hills, California, in her last years, where she passed.
Stan Lee
Lee, the father of Marvel Comics' most beloved superheroes, died at age 95 in early November. The co-creator of comic book legends like Spider-Man, the Hulk, the Fantastic Four, Iron Man, Thor, and the X-Men, Lee was credited with popularizing the flawed hero, or characters with complex, human personalities. This came in stark contrast to the superhero archetypes of the Golden Age of comics, who were typically flawless muscle-bound god-like figures.
His death comes less than a year-and-a-half after his wife Joan Lee died on July 2017 at 93. They had been married for 69 years at the time of her death.
Beverly McClellan
McClellan, who competed in the first season of The Voice in 2011, died of cancer in November at age 49. McClellan died while surrounded by close friends, her wife Monique announced. She was diagnosed on March 30 with endometrial cancer that had spread to her colon, bladder, and intestines.
Amanda Blank
Celebrity fitness trainer and bodybuilder Blank was found dead in her Los Angeles home in November. The trainer was 42. Throughout her life, the coach and bodybuilding icon worked with many stars including Alex Rodriguez, Mickey Rourke, Marcus Allen, Michelle Monaghan, and Jordana Brewster. Blank was found unresponsive at her Los Angeles home. Her housekeeper called 911 after she discovered Blank in the bathtub.
Tony Joe White
Legendary Blues and Swamp Rock singer Tony Joe White died at the age of 75 on Oct. 24. White died at his home in Leiper's Fork, Tennessee. Nearly one month before his death, White released his final album Bad Mouthin on Sept. 28.
Celeste Yarnall
Yarnall, a famed actress of the 1960s and '70s best known for her memorable turn on Star Trek, died in October. She was 74. The official Star Trek website was the first to report the news. According to the site, Yarnall, who played Yeoman Martha Landon on the October 1967 episode "The Apple" opposite Chekov (Walter Koenig) died at her home in Westlake Village, California, after a four-year battle with ovarian cancer.
Peggy McCay
Days of Our Lives star McCay, who played Caroline Brady on the long-running NBC soap opera, died in October at the age of 90. She appeared in hundreds of episodes of Days of Our Lives from 1983 to 2017. The actress, who performed in dozens of television shows starting in 1949, played roles on Perry Mason, The Young.
Marty Balin
The Grammy-nominated Jefferson Airplane co-founder died in Tampa, Florida, while en route to a nearby hospital, spokesman Ryan Romensko said according to the Associated Press. Balin's family confirmed his sudden death on Facebook.
Charles Aznavour
Legendary French composer and actor Aznavour died in late September at age 94. The singer/songwriter, often called "The Sinatra of France," enjoyed a career spanning more than eight decades. He died suddenly at his home in the Alpilles mountain range.
Aznavour wrote songs recorded by Édith Piaf, Juliette Gréco, Liza Minnelli, Elton John, and Elvis Costello and, of course, Sinatra himself. His signature songs, immensely popular for their cabaret styling and romantic melodies, include "Yesterday When I Was Young," "She," "Formidable," "I Love Paris In The Month of May" and "La Boheme." In all, he wrote more than 40 classics in French, English, German and Spanish.
Frank Parker
Parker, best known for playing the role of Grandpa Shawn Brady on Days of Our Lives, died on Sept. 16 in Vacaville, California. The veteran actor passed away due to complications of Parkinson's disease and dementia, according to his obituary, he was 79.
Parker's acting career spanned over five decades. He first broke onto the scene in the '60s and '70s, making appearances in film and television, including on soap operas General Hospital and The Young and the Restless, before landing the role as Shawn Brady on Days in 1983. The actor remained on the daytime drama for 25 years. He retired in 2008 after his character died when he gave up his oxygen mask to save his son during an airplane hijacking.
Paul John Vasquez
Sons of Anarchy star Vasquez died on Sept. 24 at age 48. Vasquez was found unconscious at his father's home in San Jose, California, who was the first to report the news. After arriving at the scene, paramedics were unable to revive the actor. Vasquez appeared on Sons of Anarchy in 2011. In addition to his role on the FX show, Vasquez acted in the series CSI: NY, How I Met Your Mother, ER, NYPD Blue and 21 Jump Street in 1989.
Bill Daily
Daily, the comic actor who found breakout success as Major Healey on the hit 1960s sitcom I Dream of Jeannie and also had notable roles on The Bob Newhart Show and Alf, died in September at age 91. Daily's son, J. Patrick Daily, confirmed the news, saying that his father died of natural causes on Sept. 4 in Santa Fe, New Mexico.
Mac Miller
Miller died on Sept. 7 of a suspected drug overdose. He was 26. The musician was pronounced dead at 11:51 a.m. at his Studio City, California, home, the Los Angeles County Department of Medical Examiner-Coroner confirmed in a statement. Miller, who had struggled with drugs throughout his life, and his girlfriend of two years, Ariana Grande, broke up earlier this year.
http://tranquilityfuneralservice.com/wp-content/uploads/2017/07/Screen-Shot-2017-07-11-at-4.20.50-PM-300x81.png
0
0
funeralservices
http://tranquilityfuneralservice.com/wp-content/uploads/2017/07/Screen-Shot-2017-07-11-at-4.20.50-PM-300x81.png
funeralservices
2019-07-18 15:41:52
2019-12-05 17:17:44
Famous people who passed away in 2018 Part 2