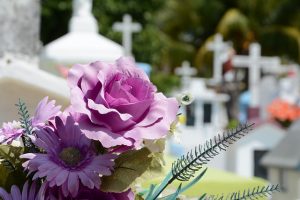 Movies and TV shows play a key part in so many people's lives, and there is always sadness when beloved actors, actresses, directors, producers, and creators passed away and Hollywood loses a star. Recent deaths infuse their old roles with a powerful kind of emotion, and it can be shocking that people who were important parts of film and TV history are no longer a part of this world. When a name you recognize from your favorite movies or TV shows is listed among famous people who died today, it can be deeply upsetting. Even if some actors' deaths of 2018 were the unsurprising result of old age or long-term health issues, other actor and actress deaths of 2018 came as a shock.
There are so many memorable people in the world and it can be hard to keep track of those who died recently, especially when their music and names are kept alive in our playlists. Their burial and funeral services may have been kept a secret from the public for privacy. If you are finding it hard to track of actors who died in 2018, this list of recently deceased actors, actresses, and Hollywood people will help.
Chris Burrous
KTLA 5 morning news anchor Chris Burrous died on Dec. 27. He was 43. Detectives are currently investigating the death of the popular Los Angeles news personality, who was found unresponsive after a possible overdose in a Glendale, California Days Inn.
Burrous, who joined the KTLA team in 2011, became a viewer favorite: he helped expand the morning news to seven days a week by anchoring on weekends, and also had his own segment "Burrous' Bites," where he highlighted Southern California's best hole-in-the-wall eateries.
Frank Adonis
Frank Adonis, who starred in Goodfellas, died on Dec. 26. He was 83. The actor, best known for his role as Anthony Stabile in the 1990 Martin Scorsese film, died in Las Vegas. The actor was also in Scorsese's Raging Bull as Patsy and Casino as Rocky. He also appeared in several other popular films such as Ace Ventura: Pet Detective and True Romance.
Penny Marshall
Beloved sitcom and screen actress Marshall, who gained fame in the late '70s for her sitcom Laverne & Shirley before transitioning behind the camera to great success, died on Dec. 17. She was 75. Marshall died at her Hollywood Hills home of complications from diabetes. She had previously been diagnosed with brain and lung cancer in 2009 before going into remission by 2012.
Anca Pop
Canadian-Romanian singer Anca Pop died in mid-December. Authorities discovered her body after divers found her car submerged in the Danube River in south-western Romania, police said, the Associated Press reports. She was 34. Police initially began looking into Anca's whereabouts after her sister informed the police that she never made it to their family home on Dec. 16, according to the AP. At this time, it is not clear how Anca's car plunged into the river as her death is still under investigation. Her sudden death comes just two years after she released her self-titled album Anca Pop.
Nancy Wilson
Wilson, the iconic jazz vocalist, self-described "song stylist" and three-time Grammy winner died Dec. 13 at the age of 81. Her rep confirmed the news to the Associated Press, saying that the singer succumbed to a lengthy illness at her home in Pioneertown, California — in the vicinity of Joshua Tree Park. Nicknamed "The Girl with the Honey-Coated Voice," Wilson's passionate interpretations of torch songs and jazz standards made her a platinum-selling artist and an in-demand concert draw until her retirement in 2011.
Ken Berry
Berry, known for his roles on television shows F Troop and Mayberry R.F.D., died on Dec. 1. He was 85. After enlisting in the U.S. Army following the Korean War, Berry won a talent contestant with a stellar tap-dancing routine, according to THR. After being invited into the Special Services Corps by Leonard Nimoy, who was his sergeant, Berry won another talent contest that earned him a spot-on Ed Sullivan's Toast of the Town.
His first big role was as Capt. Wilton Parmenter on F Troop, which he considered to be the highlight of his career. After the show ended, he appeared on the final season of the Andy Griffith Show as town councilor Sam Jones, and went on to appear as the same character on spinoff show Mayberry R.F.D. He also appeared on the Carol Burnett Show spinoff Mama's Family, which starred future Golden Girls stars Rue McClanahan, who died in 2010, and Betty White.
Bernardo Bertolucci
Italian film director Bertolucci, whose career defined scandal and evoked eroticism and sumptuous beauty, died of cancer in Rome in November. The director of Last Tango in Paris was 77 and had been confined to a wheelchair for much of the last 10 years. A product of Italian New Wave cinema's golden era, the Parma-born Bertolucci achieved international acclaim, winning the Oscar for Best Director for 1987's The Last Emperor.
Kim Porter
The former model and mother to four of Diddy's children died in November at age 47. Though a cause of death was "deferred," she reportedly went into cardiac arrest while battling pneumonia. Celebrities including Beyoncé remembered Porter ahead of her Thanksgiving weekend funeral in her Georgia hometown, at which Diddy spoke.
Devin Lima
Lima, a singer in LFO, died of cancer on Nov. 21, TMZ reported. He was 41. In October 2017, the "Summer Girls" musician had surgery to remove a tumor. Later that month, it was revealed that Lima had stage four adrenal cancer. Tragedy has struck the group before. In 2010, LFO singer Rich Cronin died of leukemia at age 35, Billboard reported at the time.
Roy Clark
One day after the CMA Awards, country superstar Clark died at 85 years old. A rep for the Grammy-award winning singer confirmed that Clark succumbed to complications from pneumonia, which he had contracted shortly before his death. He died at his home in Tulsa, Oklahoma, on Nov. 15. The singer is survived by his wife of 61 years, Barbara, and their five children. His passing was mourned by celebrities, including fellow country star Keith Urban.
http://tranquilityfuneralservice.com/wp-content/uploads/2017/07/Screen-Shot-2017-07-11-at-4.20.50-PM-300x81.png
0
0
funeralservices
http://tranquilityfuneralservice.com/wp-content/uploads/2017/07/Screen-Shot-2017-07-11-at-4.20.50-PM-300x81.png
funeralservices
2019-07-01 15:33:35
2019-12-05 17:17:44
Famous people who passed away in 2018