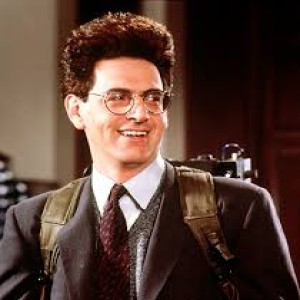 Actor Harold Ramis who was best known as 'Egon Spengler' in the hit movie Ghostusters' passed away February 24, 2014 at the age of 66 at his home on Chicago North Shore. He died from autoimmune inflammatory vasculitis; a rare disease that involves swelling of the blood vessels.
He has been quiet about his sickness that has been diagnosed since 2010. At that time, he already had difficulty in walking.
Harild Ramis was born in Chicago to Jewish parents and convenience store owners Ruth and Nathan. He studied at Washington University. Just after graduation, he worked at a Psychiatric ward for about 7 months. In an interview, he stated that his exposure to the Psychiatric Ward helped him be 'prepared' for Hollywood in which he was able to better understand human emotions and apply this in acting, directing and writing scripts.
Later on, after his stint in the psychiatric ward, he became writer and editor of Playboy Magazine's joke section. This is where he had his first taste in comedy. After his career at Playboy, he joined Chicago's Second City improvised comedy troupe. From there, Harold Ramis's career blossomed as a great comedic actor, writer, film maker and director. One of his most revered films was Groundhog Day, a story of an egocentric weather man in which he changed based on his life being repeated for 24hours every day. Harold wrote, produced and directed this film. This film also won the BAFTA awards for Best Original Screen Play.
Some of his writing credits also include films such as Animal House (1978), Meatballs (1979), Caddyshack (1980), Stripes (1981), Ghostbusters (1984) and Ghostbusters II (1989).
His most recent films that he appeared in were. Knocked Up (2007), and Year One (2009).
Harold Ramis inspired a lot of new and upcoming comedic artist due to his straight comedic style writing and direction.
Not much is known if Harold Ramis had basic cremation or if he was buried since his family chose to respect his funeral services and burial private.  He left his wife Erica, children Julian, Daniel and Violet plus his two grandchildren.
To honor him, fans offered funeral poems, letters and offerings at the "Ghostbusters firehouse" in Tribeca.
http://tranquilityfuneralservice.com/wp-content/uploads/2017/07/Screen-Shot-2017-07-11-at-4.20.50-PM-300x81.png
0
0
http://tranquilityfuneralservice.com/wp-content/uploads/2017/07/Screen-Shot-2017-07-11-at-4.20.50-PM-300x81.png
2014-03-10 00:00:00
2014-03-10 00:00:00
Ghostbusters' "Egon Spengler" Actor Passes Away at 69