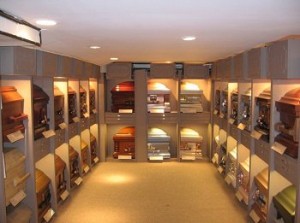 Choosing caskets is one of the tasks of the family whenever a member dies especially if the deceased person has not left any preference in his or her will or funeral plan.
There are different methods on how you can purchase a casket for the deceased. Many people would simply choose among the selection which is offered by their local funeral home.
Some people also contact a memorial shop that can sell coffins, urns, and other memorial- related items. There are also online stores that can make and ship personalized coffins according to your request.
Here are some quick guidelines when choosing a casket:
Size. A lot of people fail to realize that the size of the casket that they will be ordering will play a crucial part in giving a dignified resting place for their deceased loved ones. The coffins available today already come in various size options. There are specific coffins for kids, there are those made for adults, casket for infants, and there are also oversized coffins.
Material. Different types of materials can be used when making a coffin. There are those who prefer wooden coffins but there are also those who go for the ones that are made out of metal. Some coffins use a combination of both wood and metal too. There are also biodegradable coffins which will be very appropriate for the funeral services of environmentalists.
Purpose. The purpose of the casket will also need to be considered. If you will be buying one which will be used for a traditional burial, then a thicker and stronger casket should be chosen. If the casket will be used for cremation purposes, a thin wooden casket will be the best choice since it is inexpensive and it is also combustible. Make sure you inform the funeral home on your plan so it can provide you with options.
http://tranquilityfuneralservice.com/wp-content/uploads/2017/07/Screen-Shot-2017-07-11-at-4.20.50-PM-300x81.png
0
0
http://tranquilityfuneralservice.com/wp-content/uploads/2017/07/Screen-Shot-2017-07-11-at-4.20.50-PM-300x81.png
2013-01-17 00:00:00
2013-01-17 00:00:00
Guidelines in Choosing a Casket