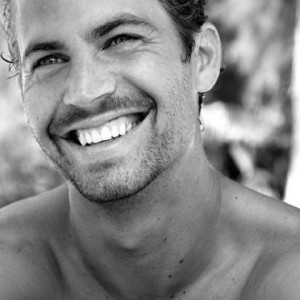 Tinsel town mourns the loss of another promising actor.  Paul Walker, 40, passed away in a tragic car accident on November 30, 2013 at approximately 3:30 P.M., PST, shortly after leaving an event for his charity, Reach Out Worldwide for the victims of the super typhoon Haiyan in the Philippines, with Roger Rodas.  Speed was a factor in the fatal crash, according to police reports.
Walker was best known for starring in five of the six Fast & the Furious films.  He has also filmed scenes for the seventh instalment of the popular action film series which will be released in 2014, but movie production was said to be on hold until further notice.
But his career spanned longer than most people know.  He first appeared in a Pampers television commercial when he was a toddler.  He then later worked on various television shows like Highway to Heaven, Who's the Boss and The Young and the Restless.
Before his breakout role in the famous Fast & Furious franchise, he has appeared in films like Meet the Deedles, Pleasantville, Varsity Blues, She's all that and The Skulls.
But Walker was more than just another pretty face in Hollywood.  The blue-eyed, blonde actor was a humanitarian, founding the Reach Out Worldwide disaster relief organization, which specializes in "arriving quickly, clearing access, providing basic necessities and medical assistance" to survivors of calamity.
He was also an ocean conservationist, having majored in Marine Biology at a community college.  He was board member of the British foundation which monitors the health of the ocean and the fish population.
In addition, he also loved cars, a passion that made him synonymous to the Fast and the Furious franchise.  Before he even became Brian O'Connor of the action films about illegal street car racing, he was already participating in amateur street racing in San Fernando Valley, Los Angeles.
Friends both in and outside of Hollywood have expressed their goodbyes through funeral quotes, prayers and well-wishes to Walker's family, especially his daughter, Meadow, on various social media networks such as Twitter and Instagram.  His Fast and Furious co-stars have made a heart-warming 2-minute video tribute to the late actor, featuring a couple of clips from the movie franchise he starred in.
Fans, too, have expressed their grief over the loss of such a great actor by posting video montages and dedicating funeral songs.
http://tranquilityfuneralservice.com/wp-content/uploads/2017/07/Screen-Shot-2017-07-11-at-4.20.50-PM-300x81.png
0
0
http://tranquilityfuneralservice.com/wp-content/uploads/2017/07/Screen-Shot-2017-07-11-at-4.20.50-PM-300x81.png
2013-12-10 00:00:00
2013-12-10 00:00:00
Paul Walker dead at 40