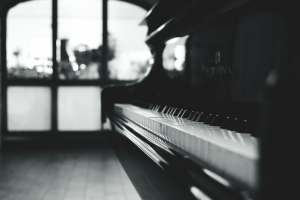 "Since I Lost You" – performed by Genesis
It seems in a moment, your whole world can shatter
Like morning dreams they just disappear
Like dust in your hand falling to the floor
How can life ever be the same
'Cause my heart is broken in pieces
Yes my heart is broken in pieces
Since you've been gone
It's all too easy to take so much for granted
But it's so hard to find the words to say
Like a castle in the sand the water takes away
How can life ever be the same
'Cause my heart is broken in pieces
Yes my heart is broken in pieces
Since I've lost you
Ooh now you'll never see
Ooh now you'll never know
All the things I planned for you
Things for you and me
I held your hand so tightly
That I couldn't let it go
Now how can life ever be the same
'Cause my heart is broken in pieces
Yes my heart is broken in pieces
Since you've been gone
Performed by Genesis, "Since I Lost You" is a song that a lot of grieving people can relate to. When played during funeral services, the families and friends of the deceased can easily shed a few tears while listening to the lines of the song. The piece talks about heartbreak and letting go.
Letting go is definitely something that grieving families need to do. Unfortunately, it is a very difficult step that takes time to accomplish. The song tells the people in grief that it is normal to feel broken hearted and destroyed during the death of a special person. There are a lot of missed opportunities and moments that could never be shared again. There are also numerous regrets which would lead to the feeling of unworthiness and broken heartedness.
Because the song tells exactly how these grieving people feel, a lot of individuals gravitate toward it. It makes people aware of their current emotion. There will come a time that the family members would have to move on. The first step of moving on is accepting the loss and admitting that this is real. This piece does exactly that.
After feeling down and feeling like your heart is torn into little pieces, time will then help in putting those pieces back together. Since people are now aware that life is "Like a castle in the sand the water takes away", it helps people cherish their families and friends even more.
For a much wider selection of funeral songs, you can visit www.songmeanings.net.
https://tranquilityfuneralservice.com/wp-content/uploads/2013/02/pexels-george-becker-112989-1-scaled.jpg
1704
2560
admin
http://tranquilityfuneralservice.com/wp-content/uploads/2017/07/Screen-Shot-2017-07-11-at-4.20.50-PM-300x81.png
admin
2013-02-28 00:00:00
2022-04-10 16:50:14
"Since I Lost You" – performed by Genesis