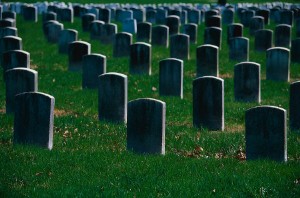 If you have chosen to have a traditional funeral for your deceased loved one or it is included in the preferences of their funeral plan, one of the components of the funeral prices for the traditional method is the plot of land in a cemetery where the body will finally be laid to rest. Every city or area has a designated cemetery where bodies can be buried. But you can always choose private cemeteries to give you and your family more privacy. These are some of the things that you need to consider when choosing a cemetery for the burial of the deceased.
Location. The location of the cemetery is actually very important in your choice. The cemetery does not have to be near your place but the location has to be peaceful and relaxing. You have to remember that your choice of cemetery will be the final resting place of the remains of your loved one. Even though they are dead, you still have to provide them with a good environment for them to rest.
Affordability. Private plots in private cemeteries are definitely more expensive than those in public cemeteries. But private cemeteries can provide a more serene environment and a more maintained environment for the deceased. In addition to that, personnel working in private cemeteries are always making sure that the cemetery is well maintained, cleaned, and landscaped throughout the year.
Arrangement of plots. You should not choose cemeteries where the plots look cluttered. You always want the family members and friends to easily locate the plot if they wish to visit in the future. Cluttered cemeteries also do not look inviting and calm.
You can always choose the cemetery that you want depending on your budget and preference. If the deceased has had funeral planning ahead of time, read the plan and check if the plot or cemetery is included in it. 
http://tranquilityfuneralservice.com/wp-content/uploads/2017/07/Screen-Shot-2017-07-11-at-4.20.50-PM-300x81.png
0
0
http://tranquilityfuneralservice.com/wp-content/uploads/2017/07/Screen-Shot-2017-07-11-at-4.20.50-PM-300x81.png
2013-02-26 00:00:00
2013-02-26 00:00:00
Choosing a Cemetery to Bury the Deceased