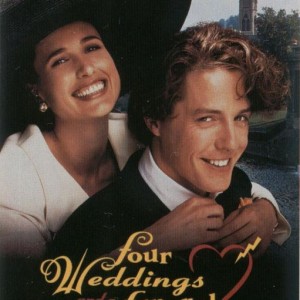 If you have been to a funeral, you probably know that is' not always the most pleasant experience, especially if the deceased is a big part of your life.  You probably won't see anyone smiling.
But in movie scenes set in funeral homes and cemeteries, however, different scenarios can play out.  Some can be tear-inducing, while others can be comical.  But one thing's for sure:  they can either be memorable or forgettable.
Here's a list of some of the most unforgettable funeral scenes in movies:
My Girl
The Scene:  Thomas J funeral
Nothing's more heartwrenching than seeing a young girl cope seeing her only bestfriend in a coffin surrounded by funeral flowers.  Thomas J dies of an allergic reaction to hornet stings and this (among other events) sends Vada's life into a downward spiral.
But if there's any consolation to this scene, it has mended Vada's strained relationship with his father and has helped her cope with her other issues in life.
Live and Let Die
The scene:   The scene where one of the three British MI6 agents meet his doom in a Jazz Funeral
Funeral scenes are not always gloomy and tear-inducing.  In the 1973 film's opening scene, one of the MI6 agents was craftily assassinated during a jazz funeral march.  While Live and Let Die may not be one of the best James Bond movies, this scene certainly made it one of the most memorable due to its sheer deftness.
Four Weddings and a Funeral
The scene:  Gareth's funeral
What makes this funeral scene bittersweet is Matthew's recitation of W.H. Alden's poem entitled Funeral Blues, especially as he chokes when he says the line "I thought that love would last forever, I was wrong."
Star Trek II:  Wrath of Khan
The scene: Spock's space burial
It's more than just the death of one of the most important characters in the Star Trek universe.  It's one of the few space funerals and burials you'll ever see in the silver screen.  It's solemn, dignified (save for a few tears), yet very dramatic.
Heathers
The Scene:  Heather Chandler's funeral
Here is one of the funniest funeral scenes you'll ever see in movies.  The priest, in his attempt to connect with the teenagers attending the funeral, recites a eulogy filled with 90's highschool slang to encourage the youth to find the answers in the "righteous dude" named Jesus.
http://tranquilityfuneralservice.com/wp-content/uploads/2017/07/Screen-Shot-2017-07-11-at-4.20.50-PM-300x81.png
0
0
http://tranquilityfuneralservice.com/wp-content/uploads/2017/07/Screen-Shot-2017-07-11-at-4.20.50-PM-300x81.png
2013-09-17 00:00:00
2013-09-17 00:00:00
The Most Unforgettable Movie Funerals in Cinema