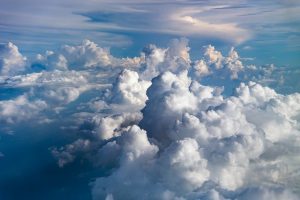 Who knows what tomorrow brings
In a world few hearts survive
All I know is the way I feel
When it's real, I keep it alive
The road is long
There are mountains in our way
But we climb a step every day
Love lift us up where we belong
Where the eagles cry
On a mountain high
Love lift us up where we belong
Far from the world below
Up where the clear winds blow
Some hang on to used to be
Live their lives looking behind
All we have is here and now
All our lives, out there to find
The road is long
There are mountains in our way
But we climb a step every day
Love lift us up where we belong
Where the eagles cry
On a mountain high
Love lift us up where we belong
Far from the world we know
Where the clear winds blow
Time goes by
No time to cry
Life's you and I
Alive today
Love lift us up where we belong
Where the eagles cry
On a mountain high
Love lift us up where we belong
Far from the world we know
Where the clear winds blow
Love lift us up where we belong
Where the eagles cry
On a mountain high
Love lift us up where we belong
Why Choose Up Where We Belong?
If you want to honor your dearly departed loved one uniquely, it would be best to come up with a repertoire of funeral songs that speak right to the heart. An example of this kind of poignant song is called Up Where We Belong, which was performed and brought to life by Joe Cocker and Jennifer Warnes.
This song was specially written in 1982 for the Richard Gere movie, An Officer and a Gentleman. It was the theme song of the film. Many people remember it because it was played during the ending when the hero lifted the love of his life and literally swept her off her feet.
The catchy ditty made its way to the top of the Billboard charts when it was released. It is also not surprising that this won an Oscar Award for Best Original Song in 1983. Similarly, Cocker and Warnes also won a Grammy for Best Performance by a Duo or Group with Vocal in the same year.
Because of the context Up Where We Belong was released, it is not a common choice for people engaged in funeral planning because most think that it is merely a romantic love song. But when you listen deeper and analyze the words of this beautiful piece, you will realize that it tackles so much more than romantic love. It also touches on the themes of how hope springs eternal, graceful acceptance of loss, and living a life in peace.
It starts with a very catchy beginning, "Who knows what tomorrow brings.." And that line is indeed very true! None of us knows what the future will bring at all. If you're currently planning a funeral, this could be an unexpected passing that caught you off guard. Even if it is a long-term illness, your loved one's demise still leaves you in anguish.
Indeed we cannot predict the future, and this song emphasizes the fragility of life, which is why we need to live it to the fullest. This song is a great reminder for everyone who attends a funeral to take an introspective view of their own journey. There's no perfect place to examine your life than a touching funeral service, which makes this song a great choice.
The song says the road is long and there are mountains that we all have to surmount. This is an allusion to every person's journey through life. Each day, all of us indeed climbs a step to help us get to where we need to go. Unfortunately, life can be tough and be full of obstacles, but just as the song reiterates, love will find a way to make things better.
Love, just as the chorus says, lifts us up where we belong. We will transcend all the pain and sadness. Later on, we realize there is beauty in suffering because, without tears, we will not truly comprehend the sweetness of happiness. There can be no joy without pain and no rainbows without a little rain.
This is most evident in the line "where eagles cry on a mountain high…" Majority of those who listen to this song people mistakenly use the word fly instead of cry because it is but natural for eagles to fly high atop a high peak. However, the word cry here is significant because we rarely see or hear an eagle cry. Those who have managed to hear an eagle crying attest that sound is gut-wrenching but beautiful.
In the same token, humans carry that depth of sadness when their loved ones die. That is because we are all interconnected with each other, which is another underlying message of this Up Where We Belong. This also reminds us it is critical to never hang onto the past. We can't keep on looking behind us because we will miss the scenery before us and the new ones up ahead.
We have no more control over what happened. Just as the song says, "some live their lives looking behind, but all we have is here and now." And no matter how painful the situation is right now, we all have to move forward and soar higher. It would be a disservice to our dearly departed loved ones to live the rest of our lives in perpetual sadness. The best way to honor their memory is to carry them in our hearts and live happily.
http://tranquilityfuneralservice.com/wp-content/uploads/2017/07/Screen-Shot-2017-07-11-at-4.20.50-PM-300x81.png
0
0
funeralservices
http://tranquilityfuneralservice.com/wp-content/uploads/2017/07/Screen-Shot-2017-07-11-at-4.20.50-PM-300x81.png
funeralservices
2020-01-11 15:00:50
2021-01-09 01:59:56
Up Where We Belong