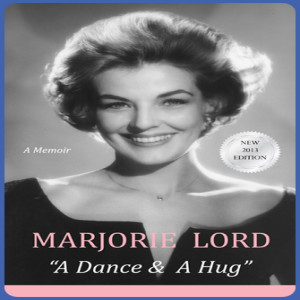 Marjorie Lord, the actress best known for playing opposite Danny Thomas in the '50s-'60s sitcom, Make Room for Daddy passed away at age 97.
She passed away back in November 28 but her death was only recently announced by her family on her website. According to her obituary posted on the website, Lord died in her Beverly Hills home. The actress died of natural causes, according to the Los Angeles Times.
"Her health began to fade about two years ago and we thought we were going to lose her in a few months, but she would just keep rallying," daughter Anne Archer, also a renowned actress shared with CNN. Archer received an Oscar nod for her supporting role in the film, Fatal Attraction.
"I think she had the best parties of her life in the past two years," Archer said. "She had family and friends around her nonstop for all the last years of her life."
Born Marjorie Wollenberg in San Francisco on July 26, 1918, she and her family moved to New York when she was a teenager. In the Big Apple, she studied ballet and acting, which led to a slew of stage and screen performances.
"She was possibly the most elegant, gracious and ladylike woman I ever met – like at an iconic level, you know?" her grandson Tommy Davis told the Times.
Her first stage part was as a replacement The old Maid, Zoë Akins's Pulitzer Prize-winning adaptation back in 1935. She then began her movie career in low-budget films such as Border Café and Forty Naughty Girls, which were both released in 1937.
In 1941, Lord married actor John Archer and later moved with him in Los Angeles where she starred in the drama, Johnny Come Lately and Sherlock Holmes in Washington, alongside Basil Rathbone and Nigel Bruce, which were both released in 1943. She also made her brief return to Broadway, starring in Signature and Little Brown Bug.
She signed a contract with Universal and RKO and appeared in B-movies and Western films. In the early 1950s, she starred in TV shows The Adventures of Kit Carson and Ramar of the Jungle. She also appeared in drama series like Four Star Playhouse and Fireside Theater.
It was in 1957 when she was tapped to play in the domestic comedy, which name was changed to The Danny Thomas Show after the third season. Lord portrayed a gracious Irish woman named Kathy O'Hara who had a young daughter courted by Thomas after he became a widower. Come he late '50s, the two were married and the series moved to CBS, where it ended in 1964.
The show became the second-highest-rated show that season, and was included in the Top 10 for six of its seven remaining seasons. It even won four more Primetime Emmys.
Ms. Lord's character, quickly became the iconic traditional television wife albeit a sharp-tongued and scrappy one. When the show came to its end in 1964, Lord struggled to find other roles after being typcasted as a wife.
"Every time I go for a part, I find resistance from producers," Lord told The New York Journal-American back in 1966. "They only see me as Danny's wife."
"I tell my agents, find me a nice, good prostitute part — else I'll be married the rest of my career life," she adds.
Even if producers did continue to see her as a wife, she landed well-paid, high-profile roles  in the comedy show Boy, Did I Get a Wrong Number (1966). She also starred as a psychiatrist's wife onstage in the short-lived satire, The Girl in the Freudian Slip the year after. She also kept to herself on TV, busy with playing roles on The Love Boat, Fantasy Island, to name a few. She also acted in and directed plays such as Sunday in New York and Black Comedy back in California.
Apart from acting, Marjori Lord became known for her charitable works. Among her causes were the Scripter Award, which she co-founded, to support the libraries of the University of Southern California; the Banning Museum; and the Music Center. She also received a star on the Hollywood Walk of Fame in 1960 and retired from acting in the late '80s, after a final appearance in the 1988 TV film Side by Side.
"I would rather retire graciously," she said in an interview with The Times back in 1989. She published a memoir entitled, A Dance and a Hug, in 2005.
Lord is survived by a daughter and son, five grandchildren and three great-grandchildren.
http://tranquilityfuneralservice.com/wp-content/uploads/2017/07/Screen-Shot-2017-07-11-at-4.20.50-PM-300x81.png
0
0
http://tranquilityfuneralservice.com/wp-content/uploads/2017/07/Screen-Shot-2017-07-11-at-4.20.50-PM-300x81.png
2016-02-06 00:00:00
2016-02-06 00:00:00
Actress & Philanthropist Marjorie Lord Dies at 97