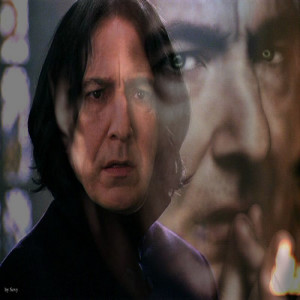 In what seems to be a continuous slew of celebrities passing on, British actor Alan Rickman died recently after a secret battle with cancer. He was 69 years old.
The whole world was shocked by the unprecedented news, one of which is Harry Potter author J.K Rowling who worked with the renowned in during the box office franchise. She tweeted: "There are no words to express how shocked and devastated I am to hear of Alan Rickman's death."
Daniel Radcliffe, who played Harry Potter also shared his condolences in a lengthy post, which wrote that Rickman was "one of the greatest actors I will ever work with" as well as "one of the loyalest and most supportive people I've ever met in the film industry".
Before he was known as the infamous Professor Snape, Alan Rickman has been sharing his acting prowess and distinct languid diction for the past 30 years. He became a household name in the industry when he starred as Hans Gruber, Bruce Willi's adversary in the 1988 original version of Die Hard at age 41.
Born Alan Sidney Patrick Rickman, the prolific performer also made waves in Hollywood after starring as the Nottingham sheriff in Robin Hood: Prince of Thieves (1991) and the hair-raising Rasputin back in 1998. In 1991, he starred as a cellist opposite Juliet Stevenson in Anthony Minghella's affecting supernatural romance Truly, Madly, Deeply, which showcased his ability to act as a leading man.
Four years on, he played the role of modest Col Brandon in Sense and Sensibility, starring and scripted by Emma Thompson, who happened to be one of his closest friends. He reunited with the actress plenty of times over the years including in the critically acclaimed film, Love Actually and BBC drama, The Song of Lunch.  alan alan al
In a heart wrenching post, Thompson paid tribute to Rickman shortly after she "kissed him goodbye". She wrote:
"What I remember most in this moment of painful leave-taking is his humour, intelligence, wisdom and kindness. His capacity to fell you with a look or lift you with a word. The intransigence which made him the great artist he was – his ineffable and cynical wit, the clarity with which he saw most things, including me, and the fact that he never spared me the view. I learned a lot from him. He was the finest of actors and directors. I couldn't wait to see what he was going to do with his face next. I consider myself hugely privileged to have worked with him so many times and to have been directed by him.
He was the ultimate ally. In life, art and politics. I trusted him absolutely. He was, above all things, a rare and unique human being and we shall not see his like again."
In the latte years, the beloved actor was remembered for playing the voice of Marvin the paranoid android in The Hitchhiker's Guide to the Galaxy (2005), as Judge Turpin in Tim Burton's Sweeney Todd (2007) and as (another voice) Absalom the Caterpillar in Burton's Alice in Wonderland (2010).
It wasn't just on screen that Rickman made his mark as the tall, eloquent and magnetic performer that he was. It was his stage performances that set him apart from his peers in the industry. After supporting himself as a dresser, his breakthrough came in 1986 as Valmont, the mordant seducer in Christopher Hampton's Les Liaisons Dangereuses, which earned him a Tony nomination.
His other distinct stage performances included Mark Antony opposite Helen Mirren's Cleopatra at the Olivier Theatre in London, and the title role in Ibsen's John Gabriel Borkman at the Abbey Theatre in Dublin in 2010. He never won an Oscar but has received a Bafta, Golden Globe and an Emmy.
Rickman also dipped his does in directing, where he took the reigns in the award-winning play My Name is Rachel Corrie. He also remained politically active throughout his life, claiming he was always "a card-carrying member of the Labour party". He also led charities such as Saving Faces and the International Performers' Aid Trust, which helped artists in poverty-stricken nations.
Despite playing the roles of mostly villains, Rickman was the entire opposite in real life. He encouraged and supported plenty of successful actors today, including Sir Ian Murray McKellen and Daniel Radcliffe. He was always known to extend a helping hand.
He met his wife, Rima Horton when they were just teenagers. He married her in 2012. She survives him, as well as his siblings, David, Michael and Sheila.
"Actors are agents of change," he once said. "A film, a piece of theatre, a piece of music, or a book can make a difference. It can change the world."
http://tranquilityfuneralservice.com/wp-content/uploads/2017/07/Screen-Shot-2017-07-11-at-4.20.50-PM-300x81.png
0
0
http://tranquilityfuneralservice.com/wp-content/uploads/2017/07/Screen-Shot-2017-07-11-at-4.20.50-PM-300x81.png
2016-01-29 00:00:00
2016-01-29 00:00:00
Famous British Actor Alan Rickman Dies at 69