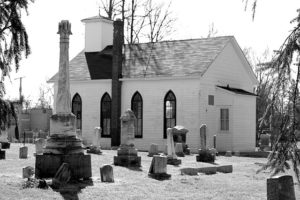 Right now, you may think this is not the best time for you to think about this. But actually, many life counselors say that the best time to look for a funeral home that will fit your needs is when you don't need it. When you are already forced to look for a funeral home because there is already an urgent need, you might not be able to think straight – because of the existing stress. Admittedly, this is not a pleasant thing to do. Nevertheless, choosing a funeral home is an important decision that you have to make. You could make a wiser decision now, when you are stress-free. So, what are the things that you need to look for in a funeral home that will suit your needs? Here are some valuable tips.
Know These Things Before You Start Looking
There are certain things you need to need to know first before starting to search for the right funeral home. Where do you want to hold the wake and the funeral service? Do you want the funeral service to be according to your religion? Are you planning to cremate the body or do you want the traditional burial in a cemetery? These are some of the things that you must consider first before you even start looking for a funeral service.
Check The Services Offered If They Include The Services That You Want
Once you have decided on the things that you need, you can now start checking the services that a funeral home offers. Most funeral homes offer services that are quite common to all but there are some companies who also offer special services if you need them. The typical services that a funeral home offers would include the following:
Pick up of body
Embalming the body and preparing it for the funeral wake and services
Providing the casket or coffin
Cremation service
Providing the place for visiting and viewing the body
Hearse or vehicles for the funeral procession
Cemetery lot
Providing the place or venue for the funeral service whether at the funeral home or at the gravesite
Financial services, such as paying the funeral expenses on installment
Get Quotes From Several Funeral Homes
If you want to get the best value for your dollar, you need to compare the prices of at least three funeral homes. Most funeral homes maintain a website, so you don't have to go to their offices to get their prices. Do a Google search on funeral homes where you are or where you want the funeral service to be located and try to visit as many funeral web sites as possible. Check their services and their respective prices. Pretty soon, you will come up with the lowest prices from at least three funeral homes. This is your short list. Once you have come up with this short list, schedule a physical visit for each one by calling their number or sending them an email.
What To Look For In Your First Visit
Now that you have established your short list, you need to determine which one of them will really suit your needs. The only way you can gauge their ability to satisfy your needs is by paying them an actual visit. One of the very first things that you need to look for in your first visit to a funeral home is its service ability. When you meet with the funeral director and his staff, observe how they treat you and their customers. Do they give you a sense of comfort and ease? Are they able to gain your confidence with the way they present their services? Is their funeral home clean, organize and uncluttered?
What To Look For In A Contract
Once you have found the best funeral home that will fit your budget and your needs, the next thing you need to give attention to is the contract. Before you sign any contract, remember that you have the right to choose the goods and services that you think are necessary. Don't be forced to sign for a service that you really don't need. The contract must clearly specify all the services that you require and their respective prices. Don't ever pay for any service or products that are not specified in the contract.
http://tranquilityfuneralservice.com/wp-content/uploads/2017/07/Screen-Shot-2017-07-11-at-4.20.50-PM-300x81.png
0
0
funeralservices
http://tranquilityfuneralservice.com/wp-content/uploads/2017/07/Screen-Shot-2017-07-11-at-4.20.50-PM-300x81.png
funeralservices
2017-08-15 07:41:16
2019-12-05 17:17:49
How To Choose A Funeral Home That Fits Your Needs