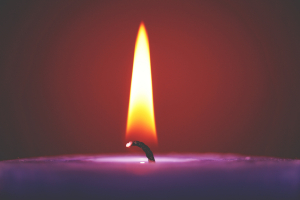 "Ships of Heaven" – performed by Blackhawk
Don't cry for me when I'm gone
Keep the faith and be strong
'Cause through it all I've been blessed
I faced my fears
And I've passed the test
So when you look up in the sky
On a sunny day
Imagine me drifting away
I'll be sailing on the ships of heaven
When the tide rolls out for the
Last time
You'll find me sailing on the ships of heaven
Waiting for the day
I come sailing back to you
Remember all the times we had
Some were great and some were sad
But you know that in the end
Our love was stronger than when we began
No unforgiven sins and no regrets
Just the times of our lives that we'll
Never Forget
I'll be sailing on the ships of heaven
When the tide rolls out for the
Last time
You'll find me sailing on the ships of heaven
Waiting for the day
I come sailing back to you
I'll be sailing on the ships of heaven
When the tide rolls out for the
Last time
You'll find me sailing on the ships of heaven
Waiting for the day
I come sailing back to you
When the tide rolls out for the
Last time
You'll find me sailing on the ships of heaven
Waiting for the day
I come sailing back to you
On the ships of heaven
I come sailing back to you…
The song "Ships of Heaven" was performed by Blackhawk and it is a song that talks about the soul of a dead person trying to tell his living loved ones that everything is going to be okay. When played during funeral services, the song can elicit different emotions from the families and the guests especially so that the piece is sang as if the deceased is talking to you through the lyrics which are very empowering.
It tells everybody that death should not be mourned upon but it should be celebrated because the deceased has lived a good life and he had conquered his fears as the line says, "Cause through it all, I've been blessed".
The song also teaches people to see the good side out of everything including death. The lyrics tell the people to look back at all the experiences that they have shared together. Even if not every experience was great, there is always a lesson learned and your relationship is better because of all those things that had happened in the past. This optimism will help the grieving family move on in their lives. And they can just hope and pray that in the future, they will be able to meet their loved ones in heaven.
Funeral songs to inspire and motivate grieving people. To find more songs with meanings, go to www.songmeanings.net.
https://tranquilityfuneralservice.com/wp-content/uploads/2013/02/pexels-george-becker-356661-scaled.jpg
1707
2560
admin
http://tranquilityfuneralservice.com/wp-content/uploads/2017/07/Screen-Shot-2017-07-11-at-4.20.50-PM-300x81.png
admin
2013-02-21 00:00:00
2022-03-27 15:04:21
"Ships of Heaven" – performed by Blackhawk