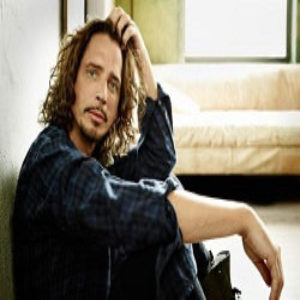 Chris Connell, the frontman of Audioslave and Soundgarden was found dead in the early hours of May 18, 2017. He was 52 at the time and has just performed in a concert the previous night. His last performance was a sort of reunion with his original band, Soundgarden, which was held in Detroit. According to the authorities, he apparently killed himself in his hotel room at the MGM Grand Detroit, after his concert with the band. The Medical Examiner at the Wayne County Office ruled his death as suicide by hanging.
Apparently, a family friend called 911 around midnight when he found Chris Cornell dead on the bathroom floor of his hotel room. The singer was pronounced dead moments later. In its report, the Wayne County Medical Examiner's office stated that it has completed the autopsy of the singer. They have determined that the cause of death was suicide by hanging. The director for media relations of the Detroit Police, Michael Woody, revealed that Connell's wife apparently asked a friend to check on the singer. The friend had to force open the bathroom door only to find Connell unconscious and unresponsive.
Brian Bumbery, Connell's publicist revealed that the singer's wife and family were shocked by his unexpected death. However, he said that the family is extending their appreciation for the continuous support and loyalty of his fans. They also requested for fans to respect their privacy at this time. Connell is in the midst of making a new album, his first in five years. He also has had a very complicated relationship with Soundgarden, his original band. But it seems that they have patched up their differences and again started performing together in Detroit. The band was supposed to head next to Columbus, Ohio where they will headline the upcoming Rock on the Range Festival.
Connell posted a tweet hours before his final performance, and he even included a Fox Theater photo with the caption "#Detroit finally back to Rock City!!!! @soundgarden #nomorebulls –." He also seemed to refer to Kiss, a band that influenced him when he was still a teenager. The singer, who had an unusual four-octave voice, was the founder of Soundgarden. He formed the band in 1984 together with bassist Hiro Yamamoto, drummer Matt Cameron and guitarist Kim Thayit. The band was a vanguard of the grunge scene along with other groups like Green River who sported long hairs and played hard rock during the mid-to-late 1980s.
Connell, with his Soundgarden band, was one of the initiators of the grunge movement which ushered in a new era of rock. Their music is loud and sludgy and is somehow similar to the heavy metal rock of the 1970s, but with a rough punk edge. Soundgarden initially made several independent recordings. It appears that Connell's band saw some degree of success because it was the first band of the grunge movement to sign with a major label. The group was first signed by Sub Pop, a record label in Seattle that was instrumental in launching the grunge movement.
Connell went solo in 1999 and came out with an album titled "Euphora Morning." This album showed the softer and introspective side of the singer-songwriter. However, it was not a commercial success although music critics have hailed the album. Perhaps this is the reason why Connell went back to his rock roots in 2001 by forming Audioslave, his new band consisting of former members of Rage Against the Machine who parted ways with their lead singer Zack De La Rocha. Audioslave released a self-titled album in 2002 which was well-received by the music industry as well as the fans. This album produced a hit, "Cochise" and earned a Grammy nomination. Connell's new band released two more albums after that but was eventually disbanded in 2007.
However, Connell's solo career started to reach new heights starting in 2006. His wrote the song "You Know My Name" for the James Bond movie "Casino Royale" which also became a hit. He also received a Golden Globe Award for its movie track. Just before his unexpected death, rock critic Gary Graff observed that Connell was in fine form. He showed off his powerful four-octave vocal range during his last performance and was apparently in high spirits because of the fans' overwhelming response. However, Graff noticed the eerie element at the concert finale when Connell sang the Led Zeppelin song "In My Time of Dying." The singer has been struggling with substance abuse which sent him in rehab in 2009. Connell is survived by his wife, Vicky, Karayiannis, and his three kids, Lillian, Toni and Christopher.
http://tranquilityfuneralservice.com/wp-content/uploads/2017/07/Screen-Shot-2017-07-11-at-4.20.50-PM-300x81.png
0
0
funeralservices
http://tranquilityfuneralservice.com/wp-content/uploads/2017/07/Screen-Shot-2017-07-11-at-4.20.50-PM-300x81.png
funeralservices
2017-05-25 00:00:00
2019-12-05 17:17:50
Chris Cornell of Soundgarden and Audioslave Found Dead On May 18, 2017