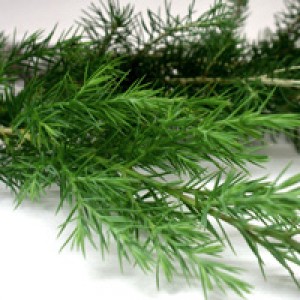 A lot of people tend to forget that funeral services are meant to celebrate the life of the deceased.  As a result, people often tend to think that in funerals, they are supposed to be somber and weepy.  That shouldn't have to be the case.
As a matter of fact, some would consider their funerals as their "last party".  So how do you "liven up" a funeral?  Through giving away funeral favors.
Sure, favors are often associated with kid's parties.  But these can also be a great way to lighten up the mood in a funeral.  So if a cheery funeral song will no longer work in uplifting the souls of the grieving, then maybe these funeral favors will:
Fortune cookies – A fortune cookie filled with funny and quirky quotes may be a good way to commemorate a deceased loved one with a twisted sense of humor.  Imagine getting a fortune cookie with the message "You're next."
Seed packets – Your deceased loved one may no longer continue his mission of saving planet Earth, but maybe you and his or her friends and family will.  A seed packet may be a good funeral favor to commemorate his or her life.  You can add in messages like "Life goes on" in each packets to lighten up the mood.
Mix tapes – Whether in a CD form or the old fashioned cassette tape, nothing sums up the life of the deceased better than his or her own very own soundtrack.  Sure it will bring out a tear or two, but it will make you remember all the happy memories you have with him or her.
Slideshow DVDs – A picture slideshow will often be played in a memorial service.  But giving guests a copy the slideshow in a DVD will remind them of how your loved one has touched their lives through the memories they have shared.
Angel keepsakes – An angel pin or figurine can remind the friends and relatives of the deceased that a new guardian angel will be watching over them.
When it comes to funeral favors, your creativity is the limit.  The important thing is that it should remind all of the guests that your loved one's funeral is a way to commemorate his life through memories, happy or sad.
http://tranquilityfuneralservice.com/wp-content/uploads/2017/07/Screen-Shot-2017-07-11-at-4.20.50-PM-300x81.png
0
0
http://tranquilityfuneralservice.com/wp-content/uploads/2017/07/Screen-Shot-2017-07-11-at-4.20.50-PM-300x81.png
2014-02-21 00:00:00
2014-02-21 00:00:00
Commemorating the life of the deceased through funeral favors