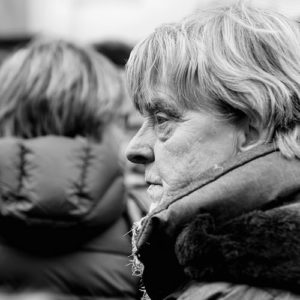 Christmas is a joyous season for many. However, not everyone feels the same way. There are those who have just recently lost someone and the holidays may be nothing more but a time to remember what was lost. This becomes an exceptionally challenging time for them.
If you are one of these people, know that you are not alone and that all is not hopeless. Today, we're going to help you cope with Christmas grief. We've gathered counselor tips to help you deal with loss during the holidays and hopefully, get you through this season.
Strive to take control
It's understandable that when we are consumed by sadness, we tend to just let things happen. However, a proactive approach will get you through this time better, as it allows you take control early and prepare yourself for the coming season.
Renowned counselor, Teresa Dubuque stresses the importance of planning. "One of the first steps in coping with grief at Christmas is to be prepared and intentional. Rather than letting things "just happen," begin now to take some measure of control. Acknowledge the reality of this enormous loss and try to not run from it. Decide as a family what traditions you wish to keep this year, and which things are non-essentials to be modified or eliminated."
When you take control, you become more prepared to ride this emotional rollercoaster. It will not be easy but it will encourage you to be braver.
Surround yourself with the right people
It is critical to have the right people by your side during these trying times. Try to stick to those you know will keep you uplifted and will support you through your decisions, even if it means saying no to Christmas parties.
Dubuque shares that "a healthy support system (which may include friends, colleagues, church members, counselors, neighbors, etc.) is valuable in surviving the challenges of the next several weeks. Spend time with those who can comfort and support you now. Find compassionate companions for your grief journey, and minimize contact with those who cannot understand your present limits and changed reality. Yet, extend grace to those who fail you emotionally during this painful season. Be gentle with yourself, too, and accept all of your feelings. You might feel jealous of those who are not grieving, whose families and relationships are intact. Be patient as each day unfolds … trust that you will not always feel as you do now."
Don't be afraid to change your routine
Since you have just undergone a life-changing experience, don't push yourself hard when you feel like changing your routine. In fact, we encourage you to switch things up a bit in any way that will make you feel better. This is particularly useful as well when you have the entire family grieving with you. A change of pace may just be what you need.
Bereavement expert Dr. Camille Wortman explains: "If you always prepared the family meal, you may want to consider having dinner with relatives or friends. Or you may want to leave town altogether." So go ahead and allow yourself this change because it will help ease the burden.
Cut back on the Christmas activities
Don't think you're going to be the grinch if you choose not to send out cards or prepare Christmas dinner for everyone. In fact, we encourage you to cut back on the activities because grief only robs us of our physical and emotional strength. What you need to do now is scale back and make it easier on yourself. You are undergoing something overwhelming. Your priority now is to take care of yourself and your loved ones who are grieving with you.
Wotman advises to "consider cutting back on such holiday tasks as sending cards, baking, decorating, or putting up a tree. Some of these activities may be painful to execute in light of the loss."
Acceptance is key but don't rob yourself of the joy
Peggy Haymes, a licensed professional counsellor with a specialization in grief and depression explains how importance acceptance is during this time. "The first step, and among the most difficult, is accepting that the holidays will be different after a loss." When Haymes lost her mother, she became determine to change a few things. She freed herself of what the holidays are "supposed" to be like.
However, this doesn't mean giving up the festivities altogether. Do not deprive yourself of the joy you can feel during Christmas, especially when everyone has gathered around to help each other during this time. It may not be the jolliest Christmas but being hopeful is what will make things better.
http://tranquilityfuneralservice.com/wp-content/uploads/2017/07/Screen-Shot-2017-07-11-at-4.20.50-PM-300x81.png
0
0
funeralservices
http://tranquilityfuneralservice.com/wp-content/uploads/2017/07/Screen-Shot-2017-07-11-at-4.20.50-PM-300x81.png
funeralservices
2016-11-30 00:00:00
2019-12-05 17:17:52
Counselors Tips: How to Cope with Christmas Grief