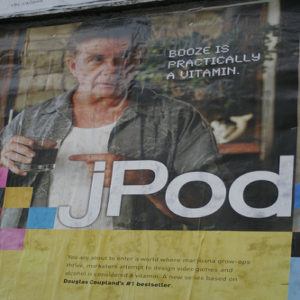 Canadian actor and beloved TV dad, Alan Thicke, best known for his iconic role in "Growing Pains", has died. The real-life father of singer, Robin Thicke, was 69 years old.
Carleen Donovan, who is a publicist for Thicke's son shared that the actor died from a heart attack on Tuesday in Los Angeles.
Playing his renowned role of Dr. Jason Seaver from 1985 until 1992 in the infamous sitcom, the show catapulted Thicke's career. He also made cameos in other well-loved shows like "How I Met Your Mother", "This Is Us" and "Fuller House". He has since become a man of many talents, including a writer, composer and author.
His ex-wife, singer and actress Gloria Loring, also confirmed Alan Thicke's death in a statement on Facebook.
She wrote: "It is a shock. We were all just together for Thanksgiving. He was talented, funny and deeply devoted to his family. Rest In Peace, dear one."
A career lived to the fullest
Alan Thicke was born in Ontario, Canada, in 1947. His career started in Canadian television before he began moving behind the scenes in American television. It was there he was able to find his knack and win the hearts of an even bigger audience.
Back in the '70s, Thickwrote for "Fernwood 2-Night," a short-lived satirical talk show that became "America 2-Night," and "The Richard Pryor Show." He also composed the theme songs for the game show "Wheel of Fortune" and sitcoms "Diff'rent Strokes" and "The Facts Of Life."
The extremely talented icon didn't stop there. He continued his work in Canadian talk show by helming, "The Alan Thicke Show," in the early 1980s but he failed to replicate that success with American audiences on "Thicke of the Night."
The shortcoming didn't discourage Thicke one bit. "Growing Pains" became his most loved role to date.
"Loved it. Proud of it. Proud of what it stood for. I share the corny family values espoused on that show," he said in an older interview with A.V. Club. "It was a great opportunity that made my life good and something that I can show to my 12-year-old now in reruns. Corny and dated as it is, it's still relatable, understandable, and he can look at it and say 'Yeah, I get it. Now I see what you did before I was born.' "
"So if that's what goes on my tombstone, I'm perfectly comfortable with it," he quipped.
A great actor and a true gentleman
Alan Thicke's life was a life lived loved and adored by many. From the people he has work to his family on and offscreen, there is nothing but good words shared about him.
His son, Robin, shares: his father was "the greatest man I ever met" and "always a gentleman."
"I saw him a few days ago and told him how much I loved and respected him," Robin Thicke shared with the Los Angeles Times. Alan Thicke's youngest son, Carter, tweeted that he lost his "best friend and my idol," along with a photo of him ad his father.
The Canadian actor's manager, Larry Thompson, said in a statement for CBS News that "Over 35 years I signed Alan Thicke for management 5 times. He fired me 5 times. He always said I was the Billy Martin of his life."
Brad Schwartz, the president Pop TV, which aired Thicke's show "Unusually Thicke," also shared his sentiments. He said in a statement "we are deeply saddened."
"He was a part of our Pop family and was a tremendous talent," Schwartz explained. "He was also for all who knew him, an amazing father and a true gentleman. We had the privilege to work with America's Favorite Dad and his loss is one that is deeply felt."
Friends and fans react to Thicke's sudden passing
Tributes poured in all over social media as the news of the actor's passing came to light.
"So sad is the passing of Alan Thicke. Such a good husband, father, brother, and friend. He will be deeply missed. Rest in peace dear Alan," said Bob Saget.
John Stamos posted: "Damn. Loved this guy. Loved his self deprecating sense of humor. Charming, funny and sweet," while host and producer Ryan Seacrest shares: "sad to learn of Alan Thicke's passing. he was a great friend over the years. thoughts & prayers to his family."
Canadian Prime Minister also shared his thoughts on his Twitter page: "Alan Thicke was proudly Canadian, never forgetting his roots as he soared to stardom. My deepest condolences to his family and friends."
Alan Thicke is survived by his wife Callau; his two sons with Loring, Brennan and Robin; and Carter, his son from his marriage to Gina Marie Tolleson.
http://tranquilityfuneralservice.com/wp-content/uploads/2017/07/Screen-Shot-2017-07-11-at-4.20.50-PM-300x81.png
0
0
funeralservices
http://tranquilityfuneralservice.com/wp-content/uploads/2017/07/Screen-Shot-2017-07-11-at-4.20.50-PM-300x81.png
funeralservices
2016-12-20 00:00:00
2019-12-05 17:17:52
'Growing Pains' Actor Alan Thicke Dies at 69