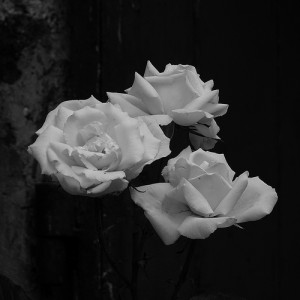 Errol Brown is the renowned British-Jamaican singer of his time. He was the lead singer and the sole songwriter of the soulful and funk band "Hot Chocolate" which had hits in more than 50 countries. He was honored by the queen in 2003 as the MBE, and had received Ivor Novello Award for his outstanding contribution to British music in 2004. His great reputation in music was inspired by his color and race. He was born in Kingston and moved to UK when he was around twelve years old.
His big break started in 1969 with his friends upon making their own version of John Lennon's "Give Peace a Chance". Then he began to think and write music in everywhere he went. One of the best-known music and a top 10 single of his group in 70s and 80s is "You Sexy Thing". It made a remarkable graph in the chart of British music for three consecutive years- 70s, 80s, and 90s. It had once more featured in The Full Monty in 1997. In the middle of 80s he focused on a solo career —which the songs "It Started With A Kiss" and "Still Sexy (Yes u Are)" were released.Other famous songs were Emma, So You Win Again, and Brother Louie. These were only a few of his music that were far-famed as it became the soundtrack of movies like Legally Blonde, Boogie Nights, and more.However, in 2009 he took his last performance on stage to bid farewell to his fans as he could feel that "his losing energy" but actually never stop to write songs and melodies.
The confirmation of his death last May 6, 2015, Wednesday was announced by his manager, Phil Dale. He said from his interviews that the front manof Hot Chocolate Band ended his battle for liver cancer and died peacefully in their home at Bahamas. He described Errol Brown as a gentlemanand a lover of life and music. His words contained how strong their relationship went through; he was not just a star to him but also a dear friend.
Music has been his life. Errol Brown's devastated fans paid tribute in various platforms of social media. We can tell how he was loved and will be missed. Some lines from his songs were excerpted and posted like a funeral poem in twitter and songs were heartedly sang and posted as his funeral song. These represent the heart of his fans from different corner of the world.
http://tranquilityfuneralservice.com/wp-content/uploads/2017/07/Screen-Shot-2017-07-11-at-4.20.50-PM-300x81.png
0
0
http://tranquilityfuneralservice.com/wp-content/uploads/2017/07/Screen-Shot-2017-07-11-at-4.20.50-PM-300x81.png
2015-05-11 00:00:00
2015-05-11 00:00:00
Errol Browns Rested In Peace