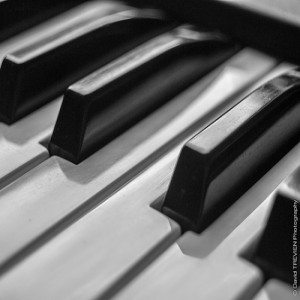 Funeral is a sad event in every person's life of those who are left behind (we may not necessarily say the same about the dead people themselves). But is it really necessary to play sad and heart-wrenching funeral songs? There are a number of songs that you can play for the dead that captures the element of joy and yearning in an appropriate manner.
The challenge in find pleasant elements is not disgracing the mournful atmosphere of cremation services. Here are examples you can put in your playlist:
Photograph by Nickelback
Just by listening to this song, you can easily figure out that it directly conveys to the idea of reminiscing. Obviously, there are many things you would miss about the departed beloved. What made this song interesting is that it highlights the wonderful times spent in the past.
Time of Your Life by Greenday
This is one of Greenday's masterpieces which evoked the same reminiscent thoughts as Nickelback's Photograph. The main difference is that the melody is calmer and rings pleasantly to the ears of the older generation. It is the kind of song you want to sing for those loved ones whom you wish well in their journey to the afterlife saying, I hope you had the time of your life.
Thank You for Loving Me by Jon Bon Jovi
Gratitude is one of the most powerful positive gestures you can do to honor the beloved departed. Thanking the deceased person for his or her company is a whole lot better than feeling miserable about his or her permanent absence. This song's title simply speaks for itself. It may not sound happy but it is the one song that you can play in both wedding and funeral (and you can hardly find other music that sounds good for two opposite events). The recipient of this funeral song is obviously a beloved spouse.
Somewhere Over the Rainbow by Iz Kamakawiwo'ole
If you want a song for the dead so positive you won't feel the miserable aftereffects of the loss, the reggae version of Somewhere Over the Rainbow is one ideal song. The music evokes the deceased making a direct communication with those they have left behind. The departed ones seem to tell them high above the chimney top is where you'll find me, keeping their hopes up for an afterlife reunion.
http://tranquilityfuneralservice.com/wp-content/uploads/2017/07/Screen-Shot-2017-07-11-at-4.20.50-PM-300x81.png
0
0
http://tranquilityfuneralservice.com/wp-content/uploads/2017/07/Screen-Shot-2017-07-11-at-4.20.50-PM-300x81.png
2015-05-18 00:00:00
2015-05-18 00:00:00
Top 4 Positive Uplifting Funeral Songs