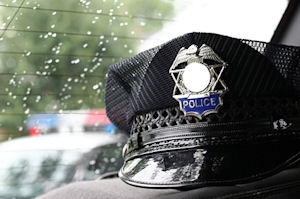 Law enforcement officers are known for protecting the public interest and keeping your area safe. When a person who sacrifices his or her life for the public every day dies, it is just appropriate to give respect to the fallen law enforcement officer and the family.
Important Things to Remember
Whether the law enforcement officer died while on duty, in an accident, or even a retired officer died of old age, proper funeral services must be provided by the concerned department.
As soon as the family is informed of the death of the officer, the planning for the funeral is also being done.
In most cases, a family member acts as a liaison who serves as the point of contact between the family and the department.
In larger departments, they will assign a Survivor Action Officer who will be responsible for the planning of the funeral and coordination between other departments as well.
It is the family's choice to decline any tradition that they would not want to be done but usually, once an officer is signed up for service, he or she is being asked for written requests about their funeral rights in case anything happens.
Expenses, Common Practices, and Traditions
Most departments cover most funeral prices and expenses.
Other departments also provide financial assistance to the bereaved family.
The department usually provides a watch guard who will be responsible for a 24/7 casket watch until after the funeral
Casket watch is a part of the full military-style honors that law enforcement departments provide for the funeral.
Honor guards are also assigned to serve as color guards and pallbearers.
The late officer's uniform cap is place on top of the casket during the duration of the funeral.
Having bagpipers is also a common tradition.
A last radio call is also performed during the final rights of the funeral and doves are sometimes release as well.
A 21-gun salute is also performed by the firing party.
A flag is being placed on top of the casket and a proper flag folding ceremony is performed at the end of the funeral.
http://tranquilityfuneralservice.com/wp-content/uploads/2017/07/Screen-Shot-2017-07-11-at-4.20.50-PM-300x81.png
0
0
http://tranquilityfuneralservice.com/wp-content/uploads/2017/07/Screen-Shot-2017-07-11-at-4.20.50-PM-300x81.png
2012-01-23 00:00:00
2012-01-23 00:00:00
Funeral Customs for Law Enforcement Funerals