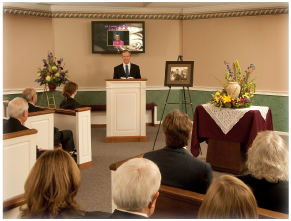 If you do a little bit of research, you might find out that there are more than two funeral homes in your area. Although many of these companies have similar basic services, choosing the right one will still be important especially if you want to find the perfect value for your money.
Funerals do not come cheap so you must be wise in making these types of decisions. In order to choose which funeral company to invest in, here are some of the aspects that you need to consider:
History of the company. Only few individuals try to study about the history of the funeral company that they want to invest a plan with. It is important to know the background of the companies and find out the type of services that they offer. If you will be getting a plan with them, you will be investing your money to the firm as well. Through their history you will have an idea if the company will still be present by the time you will need their services in the future.
Licensed workers. There will be numerous funeral homes around your town which will offer very affordable services. However, you may notice that their workers are not licensed. When choosing a funeral firm, always check the competency of its staff. The funeral director who will be explaining to you all options about your funeral must be certified so that all of the information and data will be relevant, factual, and based on the current practice.
Facilities. If you are looking for the perfect company to invest in funeral planning options, you need to choose a company that has all the necessary facilities to carry out all of the items in your plan. Some companies are simply offices and they still need the services of other funeral firms to complete some services.
http://tranquilityfuneralservice.com/wp-content/uploads/2017/07/Screen-Shot-2017-07-11-at-4.20.50-PM-300x81.png
0
0
http://tranquilityfuneralservice.com/wp-content/uploads/2017/07/Screen-Shot-2017-07-11-at-4.20.50-PM-300x81.png
2013-05-13 00:00:00
2013-05-13 00:00:00
Funeral Home Options: Picking the Right One