"Who'd You Be Today" – performed by Kenny Chesney
Sunny days seem to hurt the most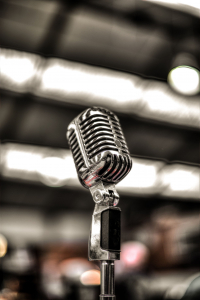 I wear the pain like a heavy coat
I feel you everywhere I go
I see your smile, I see your face
I hear you laughing in the rain
I still can't believe you're gone
It ain't fair you died too young
Like a story that had just begun
But death tore the pages all away
God knows how I miss you
All the hell that I've been through
Just knowing no one could take your place
Sometimes I wonder who you'd be today
Would you see the world, would you chase your dreams
Settle down with a family
I wonder what would you name your babies
Some days the sky's so blue
I feel like I can talk to you
I know it might sound crazy
It ain't fair you died too young
Like a story that had just begun
But death tore the pages all away
God knows how I miss you
All the hell that I've been through
Just knowing no one could take your place
Sometimes I wonder who you'd be today
Today, today, today
Today, today, today
Sunny days seem to hurt the most
I wear the pain like a heavy coat
The only thing that gives me hope
Is I know I'll see you again someday
Someday, someday
"Who'd You Be Today" was performed by Kenny Chesney and the lyrics were written by Aimee Mayo and William Luther. The song can be very emotional especially because it can be used to commemorate the death of a child in the family.
During the funeral services, this piece can be played to tell people how painful it is to lose a child. Truthfully, any death in the family will always be painful. But having a young innocent child die because of an illness or because of an accident is more devastating because you always think about the child's wasted future. This is the reason why the song is entitled "Who'd you be today".
It asks what the child would be in the future if he didn't die. The three basic things that the song tells the listeners are regret, acceptance, and optimism. You will feel regret especially when you think of the dreams and ambitions of the child. Eventually, you accept that this is part of the Maker's plan. Then finally, you become more optimistic and you look into the future especially on that day that you will see your child again.
Funeral song selections can be found at www.songmeanings.net.
https://tranquilityfuneralservice.com/wp-content/uploads/2013/05/pexels-skitterphoto-675960-1-1-scaled.jpg
2560
1706
admin
http://tranquilityfuneralservice.com/wp-content/uploads/2017/07/Screen-Shot-2017-07-11-at-4.20.50-PM-300x81.png
admin
2013-05-16 00:00:00
2022-03-27 14:37:36
"Who'd You Be Today" – performed by Kenny Chesney