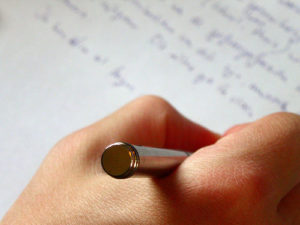 After a loved one passed away, a lot of people wish to compose an expressive obituary to be published in local broadsheets or websites. In its simplest form, an obituary is an announcement of bereavement and funeral schedules. At its finest, an obituary is an evocative brief account of an individual's existence and legacy.
Here are some steps that you can follow if you want to inscribe a thorough yet concise obituary for your dear one:
You may begin by writing essential details that will be contained in the obituary.
Make sure that the name of the deceased is spelled correctly. Middle name and titles like MD, III or Jr. should be included. In the case of a married woman, her maiden name should be used.
The date and place of birth, date and place of death, and the place where the faithful departed lived should be added in.
Living and deceased relatives should be listed. That would include the grandparents, parents, uncles, aunts and even step-families. For big families, you may just include the parents of the deceased, brothers and sisters, children and their partners, followed by the complete number of grand or great-grandchildren.
Finest obituaries do not just serve as an announcement of death but an account of the deceased's lifetime. You can enumerate remarkable information, special thoughts, and other fascinating facts about the late person.
Funeral service information and the details about memorial, burial, or interment have to be mentioned if applicable. Funeral home address should be included if it is necessary.
Itemize the charities or memorial funds that will receive donations as specified by the deceased.
If there are some people or organizations that the late person or his family wishes to thank, list them down. Normally, they are those who cared for the deceased during his sufferings or real friends who were there no matter what.
http://tranquilityfuneralservice.com/wp-content/uploads/2017/07/Screen-Shot-2017-07-11-at-4.20.50-PM-300x81.png
0
0
http://tranquilityfuneralservice.com/wp-content/uploads/2017/07/Screen-Shot-2017-07-11-at-4.20.50-PM-300x81.png
2012-01-09 00:00:00
2012-01-09 00:00:00
How to Write an Obituary