"If You're Reading This" – performed by Tim McGraw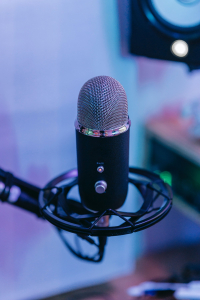 If you're reading this
My mama's sitting there
Looks like I only got a one-way ticket over here
I sure wish I could give you one more kiss
And war was just a game we played when we were kids
Well, I'm laying down my gun
I'm hanging up my boots
I'm up here with God
And we're both watching over you
[Chorus]
So lay me down
In that open field out on the edge of town
And know my soul is where my mama always prayed that it would go
If you're reading this, I'm already home
If you're reading this
Halfway around the world
I won't be there to see the birth of our little girl
I hope she looks like you
I hope she fights like me
She stands up for the innocent and the weak
I'm laying down my gun
Hanging up my boots
Tell dad, I don't regret that I've followed in his shoes
So lay me down
In that open field out on the edge of town
And know my soul is where my mama always prayed that it would go
If you're reading this, I'm already home
If you're reading this, there is going to come a day
You move on and find someone else and that's okay
Just remember this
I'm in a better place
Soldiers live in peace, and angels sing amazing grace
So lay me down
In that open field out on the edge of town
And know my soul is where my mama always prayed that it would go
If you're reading this, I'm already home
If you are learning how to write eulogy, you should also choose the perfect song for the funeral that will go with your speech. One of the good songs for funerals is entitled "If You're Reading This" which was performed by Tim McGraw and written by Brett Warren, Tim McGraw and Brad Warren.
This song is perfect for those families who have lost a son or a daughter in war or in the service of the country. If you read the lyrics of the song, the lines will tell you that the narrator is a soldier who is trying to tell his families that there are a lot of things that he would still want to do but his death hinders him to do so.
At the last part of the piece, it says that he is home which is basically what all soldiers would want – to have their bodies brought back to their families.
The song inspires people that death may be a hindrance to the plans that a person may have in life, but death is also a way to bring everyone else back into God's faith.
"I'm up here with God, and we're both watching over you", this part of the song shows that the deceased people are still able to show their love for their families by being an angel to them.
During the funeral services, this song can be played after you have read a eulogy. You can find more meaningful song choices for funerals at www.songmeanings.net.
https://tranquilityfuneralservice.com/wp-content/uploads/2012/07/pexels-anna-pou-8132463-1-scaled.jpg
2560
1707
admin
http://tranquilityfuneralservice.com/wp-content/uploads/2017/07/Screen-Shot-2017-07-11-at-4.20.50-PM-300x81.png
admin
2012-07-28 00:00:00
2022-03-20 23:03:44
"If You're Reading This" – performed by Tim McGraw