"Looking Through Your Eyes" – performed by LeAnn Rimes
Look at the sky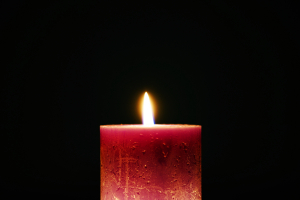 Tell me what do you see
Just close your eyes
And describe it to me
The heavens are sparkling
With starlight tonight
That's what I see
Through your eyes
I see the heavens
Each time that you smile
I hear your heartbeat
Just go on for miles
And suddenly I know
My life is worth while
That's what I see
Through your eyes
Here in the night
I see the sun
Here in the dark
Our two hearts are one
It's out of our hands
We can't stop what we have begun
And love just took me by surprise
Looking through your eyes
I look at myself
And instead I see us
Whoever I am now
It feels like enough
And I see a girl
Who is learning to trust
That's who I see through your eyes
Here in the night
I see the sun
Here in the dark
Our two hearts are one
It's out of our hands
We can't stop what we have begun
And love just took me by surprise
Looking through your eyes
And there are some things we don't know
Sometimes a heart just needs to go
And there is so much that I'll remember
Underneath the open sky with you forever
Here in the night
I see the sun
Here in the dark
Our two hearts are one
It's out of our hands
We can't stop what we have begun
And love just took me by surprise
Looking through your eyes
Looking through your eyes
"Looking Through Your Eyes" is a song written by David Foster and Carole Bayer Sager and it was performed by LeAnn Rimes. The song has such a good melody and music to it that makes it perfect for any occasions with love as the main theme.
I loved this song when I first heard it because it reminds people of how important it is to hold on to that love that you have for someone else wherever they may be. Many people associate this song with weddings but you can certainly use this during the funeral services of your husbands, wives or partners.
The song tells the people that partners are bound together in heart and in spirit. Even in darkness and death, this togetherness will never be broken. You can see love in the eyes of each other and that love will help the grieving person recover from this defeating time.
As the line says, "Sometimes a heart just needs to go", it also shows people that no matter how much you love a person, there will come a time that one will leave and that is uncontainable. You will just be left with fruitful memories.
You look up into the sky and you know that they are safe and they are looking right back at you from where they are. This is such a good song which can be included in your list of funeral songs to play. If you want to look for more songs like this, you may visit www.songmeanings.net.
https://tranquilityfuneralservice.com/wp-content/uploads/2012/07/pexels-george-becker-357543-scaled.jpg
1707
2560
admin
http://tranquilityfuneralservice.com/wp-content/uploads/2017/07/Screen-Shot-2017-07-11-at-4.20.50-PM-300x81.png
admin
2012-07-29 00:00:00
2022-03-20 22:48:26
"Looking Through Your Eyes" – performed by LeAnn Rimes