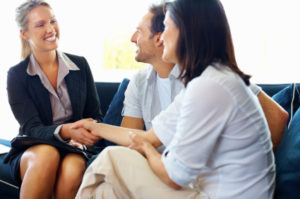 Whether you like it or not, everyone will eventually pass away. No matter how careful and healthy people are, there are certainly some events that cannot be planned or changed. Because of the inevitability of death, many people are already resorting to pre-planning their funeral arrangements.
Accomplishing your own funeral planning arrangements is a very good way to help your family by the time that you are gone. They would not waste a lot of time guessing what you want for your funeral since everything has already been planned. And if you are wise enough, you can even pay those arrangements in an installment basis too.
Inquire from different funeral houses in your area. These homes offer pre-planning packages and deals. You just have to look for the one which can address your wishes best. You have to consider the price since you will also be paying for it in advance.
Detail everything in your funeral arrangement. The funeral house will be asking you different questions like if you want to be cremated or buried and what would you want for your tombstone. If cremated, they will also need to know how you want your remains to be arranged after the cremation process. If you want to be buried, then they will show you available plots for the grave and this will affect the price tag as well.
Determine the kind of service that you want to have in your funeral. This process is strongly related to your religious background. You can contact your church to ask some details on how to go about with a traditional service. You should write everything down so you will have a record of your plan.
Funeral flowers can also be pre-determined. You can go around town and look for local flowers that you would want to have in your arrangements.
Discuss your funeral arrangement details with the family. This way, they are aware of what you want to happen during the time of your passing.
If you are particular enough, you can even write your own obituary ahead of time.
http://tranquilityfuneralservice.com/wp-content/uploads/2017/07/Screen-Shot-2017-07-11-at-4.20.50-PM-300x81.png
0
0
http://tranquilityfuneralservice.com/wp-content/uploads/2017/07/Screen-Shot-2017-07-11-at-4.20.50-PM-300x81.png
2012-05-01 00:00:00
2012-05-01 00:00:00
Making Funeral Arrangements in Advance