"Never Without You" – performed by Ringo Starr
We were young, it was fun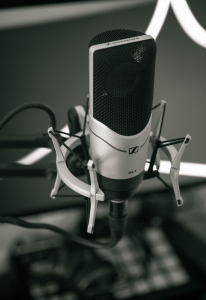 And we couldn't lose
Times were right, overnight
We were headline news
Crazy days and reckless nights
Limousines and bright spotlights
We were brothers through it all
And your song will play on without you
And this world won't forget about you
Every part of you was in your song
Now we will carry on… Never Without you
(Without you Without You) Within you without you
Here comes the song it's about you
Here today, not alone
With my memories
Life is strange how things change
It's reality
You played a beautiful melody
That keeps on haunting me
I can always feel you by my side
And your song will play on without you
And this world won't forget about you
Every part of you was in your song
Now we will carry on… Never Without you
(Never Without You) Within you without you
(Within you without you)
Here comes the song it's about you
I know all things must pass
And only love will last
I'll always love the memory of you and me
Take it away Eric
And your song will play on without you
And this world won't forget about you
Every part of you was in your song
Now we will carry on…Never Without you
(Never Without You)Within you without you
(Within you without you)
I think love is about you
The song "Never Without You" was written by Richard Starkey and Mark Hudson and was sung by Ringo Starr.
The piece has a very powerful meaning because this is almost similar to what people feel when they lose someone they love because of death.
Every day, people spend their time with the people that they love without thinking about the possibilities that they might lose them tomorrow due to death.
The song says that even when that person dies, people will still remember the good things that he or she has done for the community just as the line says, "this world won't forget about you".
People will not remember deceased individuals on the appearance or the price of their caskets but on their legacy when they were still alive and how they affected the people around them. And even when they no longer exist in this world, their reputation will carry through for years.
Even if it is very difficult to accept the loss of someone you truly treasure, the reality is that they will never be physically present for you in the future. But just like a song, it will continue to play and it will still affect the people who will listen to the music.
Funeral songs just like this will definitely affect the people who will attend the service. And this emotion coming from the people that loved the deceased will surely give overwhelming joy to their soul up above. For other song choices with their interpretations, visit www.songmeanings.net.
https://tranquilityfuneralservice.com/wp-content/uploads/2012/12/pexels-torsten-dettlaff-347700-1-scaled.jpg
2560
1755
admin
http://tranquilityfuneralservice.com/wp-content/uploads/2017/07/Screen-Shot-2017-07-11-at-4.20.50-PM-300x81.png
admin
2012-12-01 00:00:00
2022-03-27 15:00:27
"Never Without You" – performed by Ringo Starr