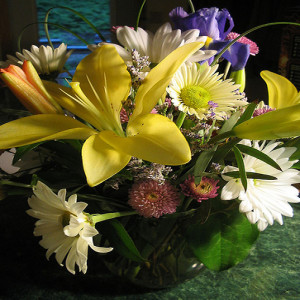 People cope with death differently. Others write letters or poems to the departed while some dedicate songs.
Music truly is a powerful thing. It evokes emotions and expresses how we feel when we are at a loss for words. That's why countless funerals and tributes include songs in their services. There are countless funeral songs out there. One of the most iconic is Queen's "No One But You (Only the Good Die Young).
The timeless song was composed and sung by the three remaining members of the British band. The song came about after the death of Princess Diana but was largely dedicated to the band's enigmatic vocalist, Freddie Mercury who passed away along with all the others who were gone too soon.
Let's explore how this song echoes the tragic loss of a loved one by going through each line.
Lyrics
A hand above the water / An angel reaching for the sky / Is it raining in Heaven / Do you want us to cry?
A hand above the water signifies drowning, and at the brink of death. Anyone who is drowning needs saving and in this sense, an angel reaching for the sky means the same; that something (or someone) is in turmoil. The first two lines depict an immense feeling of sadness and desperation. Just like when we lose someone, we can't help but be overwhelmed with grief and see things in the worst ways possible.
Raining in heaven illustrates the intense feeling of loss, just as our tears run continuously down our faces when we learn of a tragic loss. It's uncontrollable and we linger in this sensation for quite some time.
And everywhere the broken hearted / On every lonely avenue No one could reach them /No one but you
These next few lines flawlessly show everyone feels when someone they love passed away. It feels as if all hope is lost; that we were left behind by the only person who can make our lives meaningful. Life becomes lonely and the world only made sense when the departed was still around.
In death, there is always a feeling of abandonment. Whether we feel angry or guilty, we bask ourselves in this cycle of loneliness and helplessness. We constantly wish that the one who died was still alive so that we don't have to be this way.
One by one / Only the good die young / They're only flying too close to the sun / And life goes on/ Without you
These lines depict how many young lives we've lost through the years. Whether they were close to us or some of our idols or source of inspiration, we mourn the death of the ones who would've flourished, as they grew older.
Just as we accept a new reality, we try and accept that life must go on despite death; that we must begin to learn how to cope and move on.
Another tricky situation / I get the drownin' in the Blues / And I find myself thinkin' / Well, what would you do?
Blues is one genre that can strongly echo the feeling of sadness and loneliness. The isolated guitar riffs and the haunting voices can instantly make us miss that person whom we have loved and lost.
Sometimes when we are faced with certain decisions, we often ask ourselves what the departed would've done or what they would've wanted us to do.
Yes, it was such an operation / Forever paying every due / Hell, you made a sensation / You found a way through
As we go through the stages of grief, we find ourselves reliving the past with the departed. We recount those good old days and sometimes, even the bad ones that make us all the more miss the person.
And now the party must be over / I guess we'll never understand / The sense of your leaving / Was in the way it was planned?
Sometimes, we remember the good times and at times, we also question why the departed left us too soon. We try and make sense of the world and the think of reasons why this death had to happen. It's completely natural to feel this way because death, like life, is a powerful force we have very little to no control over.
And so we grace another table / And raise our glasses one more time / There's a face at the window/ And I ain't never, never sayin' goodbye
The song ends on a lighter, hopeful note by commemorating the departed in a positive light. Sure, we will all need to accept a new reality but we will never forget to look back every now and then, rekindling those memories with our departed beloved. We may be moving on but we are not saying goodbye.
http://tranquilityfuneralservice.com/wp-content/uploads/2017/07/Screen-Shot-2017-07-11-at-4.20.50-PM-300x81.png
0
0
admin
http://tranquilityfuneralservice.com/wp-content/uploads/2017/07/Screen-Shot-2017-07-11-at-4.20.50-PM-300x81.png
admin
2015-12-22 00:00:00
2021-04-06 20:40:33
No One But You (Only the Good Die Young) – Queen