I'll Remember – Madonna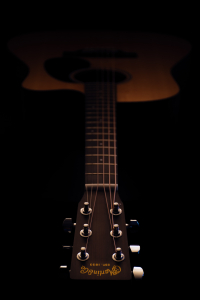 Say goodbye
But not knowing when
The truth of my whole life began
Say goodbye
But now knowing how
To cry you taught me that
And I'll remember
The strength that you gave me
Now that I'm standing on my own
I'll remember
The way that you saved me
I'll remember
Inside, I was a child that could mend a broken wing
Outside, I looked for a way to teach my heart to sing
And I'll remember
The love that you gave me
Now that I'm standing on my own
I'll remember
The way that you changed me
I'll remember
I learned to let go
Of the illusion that we can possess
I learned to let go
And travel in stillness
And I'll remember happiness
I'll remember love
And I'll remember
The love that you gave me
Now that I'm standing on my own
I'll remember
The way that you changed me
I'll remember
Now I've never been afraid to cry
Now I have a reason why
I'll remember
Now I've never been afraid to cry
Now I finally have a reason why
I'll remember
Now I've never been afraid to cry
Now I finally have a reason why
I'll remember
Now I've never been afraid to cry
Now I finally have a reason why
I'll remember
It is never easy dealing with the loss of a loved one.  Knowing that you will never be able to see or be with the person again makes moving on even more difficult.  But focusing on the happy memories, the legacies and the life lessons he or she has imparted to you can somehow take away the burden of the loss.  So a piece of advice on how to write a eulogy:  Never forget to thank the person who has passed on.
You can take inspiration from the song "I'll Remember" by Madonna.  Released in March of 1994, the song was the theme for the movie "With Honors" starring Brendan Fraser.
While the song may not necessarily attribute to the death of a loved one, it takes on a whole new meaning when played during a funeral service.  In a way, it is like honoring the person who has passed on by expressing your gratitude for all the things he or she has taught you.  It is also a reminder for you and the others who have been a part of the deceased person's life to remember only the happy memories and the legacies he or she has left behind instead on focusing on the loss.
https://tranquilityfuneralservice.com/wp-content/uploads/2014/01/pexels-brett-sayles-1202130-1-scaled.jpg
2560
1707
admin
http://tranquilityfuneralservice.com/wp-content/uploads/2017/07/Screen-Shot-2017-07-11-at-4.20.50-PM-300x81.png
admin
2014-01-18 00:00:00
2022-04-17 14:28:49
I'll Remember – Madonna