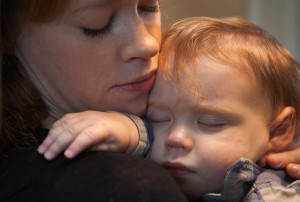 There are certain childhood illnesses that can take away the life of a child even at a very young age. If having a terminal illness can be devastating to the families of an adult, how much more if this news was given to a child?
The announcing of the illness can actually provide the family the time to prepare for the funeral ahead of time. Although most people are against this because you are anticipating the death of a child, it also has the good side of it. This way  you can settle everything and just focus on the care of the ill patient.
Here are the things that you need to remember about funeral planning for a terminally ill child.
Choosing the method on how the child' body will be treated should be decided ahead of time. Since the child is still a minor, this decision will solely rely on the parents and the family members as well. The child will have no idea about death, dying, and burial so parents cannot ask them about how they want to be buried. Cremation will still be the cheaper option but some families decide to go with the traditional burial because it is a way of respecting the body of the deceased. With cremation, ashes can be turned into jewelry and can be placed inside the urns for their homes. Consult your local directory on funeral homes for this.
A lot of families choose to have the headstone or the grave marker of the child to be personalized. This is more expensive than using the typical generic grave markers but it can make the grave look extra special. This also signifies that a child is buried in that spot.
The memorial service of the child must be special and the deceased must be remembered not because of his or her terminal illness but because of his short yet meaningful life with the family. You can personalize the celebration and include favorite foods of the child and you can follow a color theme according to the deceased child's favorite color. 
http://tranquilityfuneralservice.com/wp-content/uploads/2017/07/Screen-Shot-2017-07-11-at-4.20.50-PM-300x81.png
0
0
http://tranquilityfuneralservice.com/wp-content/uploads/2017/07/Screen-Shot-2017-07-11-at-4.20.50-PM-300x81.png
2012-10-26 00:00:00
2012-10-26 00:00:00
Planning a Funeral for a Terminally Ill Child