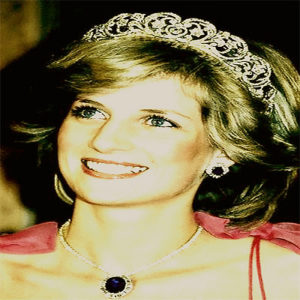 We all have to depart from this world sometime. Those who get the chance, waste no time sharing their final thoughts and uttering their final words. Some are filled with wisdom and enlightenment; others may regret what they said in the afterlife.
Famous people's last words are no different. In fact, these words have made such an impact that until now, many continue to talk about it. Whether they are popular in the realm of politics, show business, music, literature or arts, here are shocking last words from deceased celebrities.
Kurt Cobain
Written in the deceased Nirvana's frontman's suicide note was: "It's better to burn out than fade away."
James Dean
Before the actor's life was claimed by a car accident, he told his friend: "That guy's gotta stop… He'll see us."
Rainier Maria Rilke
The infamous poet and storyteller said, "I don't want the doctor's death. I want to have my own freedom."
Humphrey Bogart
One of the biggest actors of his time was famously remembered for his last words: "I should never have switched from Scotch to Martinis."
James Brown
The well-loved singer and performers reportedly said: "I'm going away tonight," before he died.
Winston Churchill
The British statesman and politician's name continues to resound until today. Before he passed on, he was remembered to have said: "I'm bored with it all."
Steve Jobs
Arguably the most recognizable face in the world of technology was Steve Jobs. Before he passed away, he was remembered to have said, "Oh wow. Oh wow. Oh wow."
Sir Isaac Newton
Science would never be the same without the discoveries of Sir Isaac Newton. To his death, he maintained his humility by saying: "I don't know what I may seem to the world. But as to myself I seem to have been only like a boy playing on the seashore and diverting myself now and then in finding a smoother pebble or a prettier shell than the ordinary, whilst the great ocean of truth lay all undiscovered before me."
Elvis Presley
In one of the most controversial deaths in history, the King of Rock and Roll was remembered to have said, "I'm going to the bathroom to read," before being found dead.
John Lennon
One of the most influential singers and performers of his time, John Lennon was shot by a fan. When he was asked if he was John Lennon, his response: "Yes I am," was going to be his final words.
Princess Diana
She was one of the most beloved characters in all of British monarchy. Moments before she passed away, she was having a hard time breathing from her injuries due to the car accident she was in. A firefighter recalls her final words as, "Oh my god."
Nostradamus
Nostradamus was one of the most popular seers of his time and reportedly issued over 6,000 prophecies throughout his lifetime. He said, "Tomorrow at sunrise, I shall no longer be here", and he passed away the following morning.
John Wayne
Another actor who was revered and celebrated for his outstanding talent, passed away when he was 72 years old. Before dying, he turned to his wife and said: "Of course I know who you are. You're my girl. I love you."
Joe DiMaggio
Joe DiMaggio was one of the most celebrated baseball legends of his time and was married to the iconic, Marilyn Monroe. Moments before he passed on, he reportedly said: "I finally get to see Marilyn".
Josephine Baker
The well-known singer and dancer attended a party moments before her death. Her guests recalled her saying, "Oh you young people act like old men. You are no fun". She went home and was found in bed after suffering from a cerebral hemorrhage. She later died in the hospital.
Marvin Gaye
The highly popular singer's death was one of the most controversial events of his time. Before he was shot by his father, Marvin Gaye reportedly told his mother: "Mother, I'm going to get my things and get out of this house. Father hates me and I'm never coming back."
Charles Gussman
Gussman was a beloved writer and announcer who catapulted Days of Our Lives to fame after writing its pilot episode. Upon his deathbed, he reportedly removed his oxygen mask and told his daughter: "And now for a final word from our sponsor—."
Thomas Grasso
Thomas Grasso was a convicted murderer who complained about his last meal moments leading up to his death. He reportedly said: "I did not get my Spaghetti-O's; I got spaghetti. I want the press to know this."
http://tranquilityfuneralservice.com/wp-content/uploads/2017/07/Screen-Shot-2017-07-11-at-4.20.50-PM-300x81.png
0
0
funeralservices
http://tranquilityfuneralservice.com/wp-content/uploads/2017/07/Screen-Shot-2017-07-11-at-4.20.50-PM-300x81.png
funeralservices
2017-01-11 00:00:00
2019-12-05 17:17:51
Shocking Last Words from 18 Deceased Celebrities