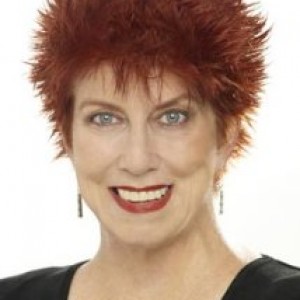 Heaven will be a much funnier place now with the passing of Marcia Wallace, voice actress and comedienne, on October 25, 2013 at the age of 70.  She was well-known as the voice of Springfield's most sardonic elementary school teacher, Mrs. Krabappel, in one of America's long-time running animated sitcom The Simpsons.
As close friends offer her funeral flowers, and support and well-wishes to her family, Fox and The Simpsons' producers decided to pay tribute to Wallace by re-airing the 16th episode of the show's 3rd season entitled "Bart the Lover", which will give viewers a different perspective of Mrs. Krabappel outside the school.  This episode will lead to an all new season of The Simpsons', entitled "Four Regrettings and a Funeral".
Fox producers denied, however, that the funeral services featured in sitcom was for Mrs. Krabappel.  But the new episode will feature a tribute card they made in honor of Wallace.
While the Iowa born and raised funny girl is much remembered as the voice of Mrs. Krabappel, her first shot to fame was on the "Merv Griffin Show".  This then led to the best role in her three and a half decade career as a comedienne:  Carol Kester, the lovelorn and chatty receptionist in "The Bob Newhart Show", after years of bit roles in shows such as "Bewitched", "Columbo" and "Love, American Style".
She has her improvisational comedy group, "The Fourth Wall" to thank for, for allowing her to hone her skills.
Wallace also had guest appearance in popular light-weight shows such as "Murder, She Wrote", "Magnum P.I.", and "Taxi.  She has also added a dash of fun in on "Full House", "ALF", where she earned recurring roles, and "Charles in Charge".  She has also become a celebrity panelist in game shows, like the "Match Game".
However, she was diagnosed with breast cancer in 1985.  But surviving the cancer for 15 years, she became one of the most high-profile advocates of breast cancer awareness, having spoken to thousands of women across the country every year.
Wallace published an autobiography in 2004, entitled "Don't Look Back, We're Not Going That Way", which describes her myriads of struggles with child abuse, excess weight, widowhood (her husband, hotelier Dennis Hawley, died in 1992 of pancreatic cancer) and menopause with much humor and wit.
http://tranquilityfuneralservice.com/wp-content/uploads/2017/07/Screen-Shot-2017-07-11-at-4.20.50-PM-300x81.png
0
0
http://tranquilityfuneralservice.com/wp-content/uploads/2017/07/Screen-Shot-2017-07-11-at-4.20.50-PM-300x81.png
2013-11-06 00:00:00
2013-11-06 00:00:00
"The Simpsons" voice actress Marcia Wallace dies, 70