"Ten Ft Tall" – performed by Pete Murray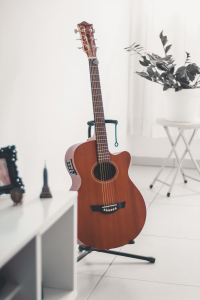 And if I could
Surely would today
And if I knew
All the words to say
And I could
Wisp you away
To my world
But you might say, it's just the luck of the draw
You might say, that you've done this before
You might feel, that you're ten ft. tall some days
And all I ever wanted to be
Will remain right here with you, and me,
And the times we've had, and the times we're yet to see
You and me and the things we've done
And I'm sure it's meant to be
Do you…..Do you…..Do you……Do you agree?
You fought it well
And you fought it all away
What you learn in school,
You learn, you can lose in a day
Many stand for you
They will stand today
But you might say, it's just the luck of the draw
You might say, that you've done this before
You might feel, that you're ten ft. tall some days
And all I ever wanted to be
Will remain right here, with you, and me,
And the times we've had, and the times we're yet to see
You and me and the things we've done
And I'm sure it's meant to be
Do you…..Do you…..Do you…..Do you agree? (Repeat 4x)
A song that can touch the hearts of many grieving families is entitled "Ten Ft Tall" which was performed by Pete Murray. The piece is very much appropriate to be played during funeral services of people who have died after years of battling chronic illnesses such as cancer.
If you read the lines of the song carefully, you will notice that it talks about fighting a certain battle and doing the best that they can. This battle is the disease that has taken away their lives. You know that they have suffered so much because of the illness and now it is finally their time to rest and leave it all up to the Lord. More than that, this song is definitely about acceptance.
There is a line in the song that says, "And I'm sure it's meant to be". This is very powerful because you already understand that death is inevitable and it is the will of the Lord to take away your loved one. Although you feel sad and down because of the loss, you finally learn to accept that this is how everything should happen.
For more choices of fantastic and heartwarming funeral songs, go to www.songmeanings.net.
https://tranquilityfuneralservice.com/wp-content/uploads/2013/02/pexels-kelvin-franca-3714523-1-scaled.jpg
2560
1707
admin
http://tranquilityfuneralservice.com/wp-content/uploads/2017/07/Screen-Shot-2017-07-11-at-4.20.50-PM-300x81.png
admin
2013-02-12 00:00:00
2022-04-10 14:26:33
"Ten Ft Tall" – performed by Pete Murray