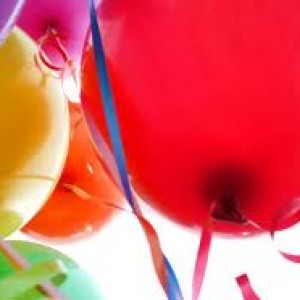 Memorials are made to commemorate the deceased and have them remembered all throughout the years to come. There are many ways in expressing memorials for the deceased. Usually, the memorial is styled according to the tastes of the deceased for it to show a bit of personality.
There are instances when you can design the memorial for the deceased. Your trusted funeral directors can provide you with memorials of your preference. Your funeral directors can assist you in putting together a memorial or the director can suggest one and plan one for you.
The following are the types of memorials you can choose from:
Cremation Memorials
This type of memorial is a growing trend and gives more choices for memorialization than ever before. A cremation memorial can be tailor-made for a family or a community.
Boulders offer a natural alternative for monuments and signs. These stones can vary in size and colour and may be presented flattened with a bronze marker, a plaque or a polished surface and cut with cored holes to allow for placement of urns or time capsules.
Traditional Hand-crafted Monuments
These can be sandblasted or hand-carved with different style lettering and designs or symbols on cuts, shapes, finishes, colours, and textures of granite to create the ideal monument. Styles and shapes include upright headstones, flat and lawn markers, slants, bevels and grave covers. Photographs or bronze plaques can be added with the funeral caskets.
Laser Etched Headstones
This can be created on virtually any colour granite and on any shape memorial. With endless possibilities, etchings allow you to create your own images and inscriptions for enduring beauty. You may use standard ideas available or a photograph of your choice, collectible, or other images that will preserve the memory of your loved one with your family memorial.
Crypts and Mausoleums
An ideal way to preserve the memory of an individual or an entire family. Crypt designs are available in a variety of configurations and a walk-in mausoleum can be custom designed for two to eight niches.
These various memorials are perfect for remembering your beloved departed. You can apply personalised preferences to fit the personality of the deceased.
Online memorials are the newest innovation nowadays. People from all over the world can now send their deepest condolences to you with the help of the internet. This kind of service can always be accommodated by funeral services.
http://tranquilityfuneralservice.com/wp-content/uploads/2017/07/Screen-Shot-2017-07-11-at-4.20.50-PM-300x81.png
0
0
http://tranquilityfuneralservice.com/wp-content/uploads/2017/07/Screen-Shot-2017-07-11-at-4.20.50-PM-300x81.png
2013-09-03 00:00:00
2013-09-03 00:00:00
Turning A Funeral Into a Life Celebration