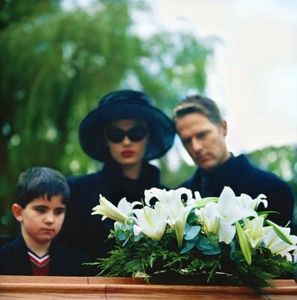 A lot of people are asking how much does it cost to have a proper funeral in the country. According to statistics, the cost of a traditional funeral can run from six thousand to over ten thousand dollars depending on the inclusions that are added.
Knowing the estimated amount can aid individuals prepare the money through appropriate funeral planning. This can also help the families of those people without funeral plans to come up with the budget.


There are many aspects and components that contribute to this total amount for the funeral.
The most expensive item in the checklist is probably the

memorial service

itself.
When you hold a visitation for your late family member, there are certainly a lot of fees that need to be paid like :
the hourly fee of the venue
the transportation of the casket
Even if you conduct the service at home, it will still be pricey but not as much when you hold it in a church. Some families do the service right after the burial so that they can save money.
The family can pay as much as 2 thousand dollars just for the casket alone.
Some funeral houses also offer the sale of casket together with the plan that you have selected. But this option is usually expensive.
The family may save money if they do some research and canvassing of prices across different institutions that sell these.
Through research, the family will be able to compare the prices against each other and they can choose the best option.
Another component of the cost for funerals is the

burial space

.
If the family is lucky, the deceased may have already purchased a burial plot before he died or it might have been included in the plan that he purchased.
If it isn't, the burial space can cost around 500 dollars but you will still pay another 500 to 600 dollars just to have that space opened to bury the casket.
The headstones should also be considered since they can add hundreds to thousands to the total cost too.
http://tranquilityfuneralservice.com/wp-content/uploads/2017/07/Screen-Shot-2017-07-11-at-4.20.50-PM-300x81.png
0
0
http://tranquilityfuneralservice.com/wp-content/uploads/2017/07/Screen-Shot-2017-07-11-at-4.20.50-PM-300x81.png
2012-06-04 00:00:00
2012-06-04 00:00:00
What Consists of the Costs for Funerals?