"You're Gone"  – performed by Diamond Rio
I said hello I think I'm broken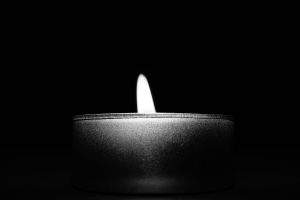 And though I was only jokin'
It took me by surprise when you agreed
I was tryin' to be cleaver
For the life of me I never
Would have guessed how far the simple truth would lead
You knew all my lines
You knew all my tricks
You knew how to heal that pain
No medicine can fix
And I bless the day I met you
And I than God that He let you
Lay beside me for a moment that lives on
And the good news is I'm better
For the time we spent together
And the bad news is you're gone
Lookin' back it's still surprisin'
I was sinking you were rising
With a look you caught me in mid-air
Now I know God has His reasons
But sometimes it's hard to see them
When I awake and find that you're not there
You found hope in hopeless
You made crazy sane
You became that missing link
That helped me break my chains
And I bless the day I met you
And I thank God that He let you
Lay beside me for a moment that lives on
And the good news is I'm better
For the time we spent together
And the bad news is you're gone
The bad news is you're gone
"You're Gone" was performed by Diamond Rio. The lines of the song can take you back in some of the most memorable moments in your life. This can be used to commemorate a partner, a parent, a teacher, or a person who has influenced your life and made it better.
Just like meaningful funeral quotes, some lines of the song can really touch your heart especially if you realize that the person who was able to pick you up and support you in your lowest time is the same person that is lying inside a coffin waiting for his burial.
Although you are happy that you are now a better person, you are also deeply emotional that the individual who contributed to your positive change will no longer be with you in your next steps towards facing life. Even if it is painful to accept, you understand that everything happens for a reason and God has a better plan for both of you.
Search for other funeral songs at www.songmeanings.net.
https://tranquilityfuneralservice.com/wp-content/uploads/2013/06/pexels-george-becker-333515-scaled.jpg
1707
2560
admin
http://tranquilityfuneralservice.com/wp-content/uploads/2017/07/Screen-Shot-2017-07-11-at-4.20.50-PM-300x81.png
admin
2013-06-13 00:00:00
2022-03-27 15:07:59
"You're Gone" – performed by Diamond Rio