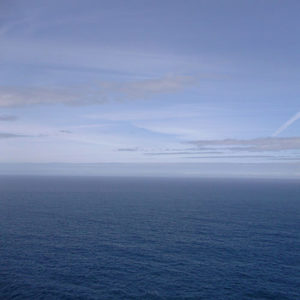 A eulogy is a beautiful way to exemplify the life lived by the departed. It's an opportunity for you to express just how much that person meant to you personally.
For others, coming up with a eulogy may be hard at first. There's a lot you'd like to say but may find it challenging to come up with the right words. At the same time, emotions are running high. It could be a struggle to compose oneself and write a eulogy that would capture your thoughts.
One of the most common ways to help people write eulogies is through including quotes. Should you desire to develop your speech further, below are memorial quotes to add to your eulogy.
"A death is not the extinguishing of a light, but the putting out of the lamp because the dawn has come. Life is given to us, we earn it by giving it. Let the dead have the immortality of fame, but the living the immortality of love. Life's errors cry for the merciful beauty that can modulate their isolation into a harmony with the whole. Life, like a child, laughs, shaking its rattle of death as it runs." – Tagore
"To laugh often and love much; to win the respect of intelligent persons and the affection of children; to earn the approbation of honest critics and to endure the betrayal of false friends; to appreciate beauty; to find the best in others; to give of one's self; to leave the world a little better, whether by a healthy child, a garden patch or a redeemed social condition; to have played and laughed with enthusiasm and sung with exultation; to know that even one life has breathed easier because you have lived, this is to have succeeded." – Ralph Waldo Emerson
"Although the world is full of suffering, it is full also of the overcoming of it. " – Helen Keller
"You gain strength, courage, and confidence by every experience in which you really stop to look fear in the face. You must do the thing which you think you cannot do." – Eleanor Roosevelt
"Happiness cannot be traveled to be owned, earned, worn or consumed. Happiness is the spiritual experience of living every minute with love, grace and gratitude." – Denis Waitley
"You will find as you look back upon your life that the moments when you have really lived are the moments when you have done things in the spirit of love." – Henry Drummond
"I know for certain that we never lose the people we love, even to death. They continue to participate in every act, thought and decision we make. Their love leaves an indelible imprint in our memories. We find comfort in knowing that our lives have been enriched by having shared their love." – Leo Buscaglia
"People always talk about how hard it can be to remember things – where they left their keys, or the name of an acquaintance – but no one ever talks about how much effort we put into forgetting. I am exhausted from the effort to forget… There are things that have to be forgotten if you want to go on living." ― Stephen Carpenter
"We should be remembered for the things we do. The things we do are the most important things of all. They are more important than what we say or what we look like. The things we do outlast our mortality. The things we do are like monuments that people build to honour heroes after they've died. They're like the pyramids that the Egyptians built to honour the Pharaohs. Only instead of being made out of stone, they're made out of the memories people have of you. That's why your deeds are like your monuments. Built with memories instead of with stone." ― R.J. Palacio
"The living owe it to those who no longer can speak to tell their story for them." ― Czesław Miłosz,
"May the road rise to meet you. May the wind always be at your back. May the sun shine warm upon your face, the rains fall soft upon your fields, and, until we meet again, may God hold you in the palm of his hand." – Irish Blessing
"Death is not the end Death can never be the end. Death is the road. Life is the traveller. The Soul is the Guide. Our mind thinks of death. Our heart thinks of life. Our soul thinks of Immortality." – Sri Chinmoy
"Say not in grief that she is no more but say in thankfulness that she was. A death is not the extinguishing of a light, but the putting out of the lamp because the dawn has come." – Rabindranath Tagore
"The boundaries between life and death are at best shadowy and vague. Who shall say where one ends and where the other begins?" – Edgar Allen Poe
"It is not length of life, but depth of life." – Emerson Ralph Waldo
http://tranquilityfuneralservice.com/wp-content/uploads/2017/07/Screen-Shot-2017-07-11-at-4.20.50-PM-300x81.png
0
0
http://tranquilityfuneralservice.com/wp-content/uploads/2017/07/Screen-Shot-2017-07-11-at-4.20.50-PM-300x81.png
2016-07-11 00:00:00
2016-07-11 00:00:00
15 Memorial Quotes to Add to Your Eulogy