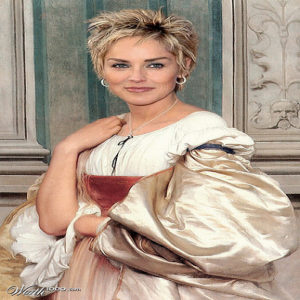 Near death experiences never fail to leave people in awe and speechless. Sometimes, we find ourselves thinking what happens if we were in that situation, if it was us fighting for our dear life only to be given a second shot.
Undoubtedly, near death experiences of celebrities are even more interesting. They run the world, have infinite wells of riches and their lives, highly publicized. However, they're no different from us when faced nearly with death. They are their most vulnerable.
Below, we've compiled famous people's near death experiences. Some of these have been accounted in Jean Ritchie's book, Death's Door.
Jane Seymour
The stunning actress best known for her roles in movies like Somewhere in Time and War and Remembrance once suffered from a case of flu so severe, she had to be given a shot of penicillin. Unfortunately, she had an allergic reaction to it, which almost cost the Hollywood star her life.
She recounts her out-of-body experience saying, "I was floating up there thinking, 'No, I don't want to die. I'm not ready to leave my kids.' And that was when I said to God, 'If you're there, God, if you really exist and I survive, I will never take your name in vain again.' Although I believe that I 'died' for about thirty seconds, I can remember pleading with the doctor to bring me back. I was determined I wasn't going to die." Seconds later, she found herself back in her body.
Tracy Morgan
Tracy Morgan is a well-known comedian who met a horrible accident when his minibu was struck a truck back in 2014. It took the life of his best friend and fellow comedian, James McNair but Morgan went into a week-long coma with broken ribs and a broken leg.
He shares in an interview with Oprah, ""I don't know if I was in the coma or in and out of the coma. But I remember … I was talking to my dad." Morgan's father passed away in 1987 after losing a battle against AIDS. When Tracy saw him, his father reportedly told him it's not his time to die. "He had this green, this green thing on. I just remember him saying, 'I'm not ready for you, son.'" The spiritual encounter was incredibly overwhelming for Morgan. "I started crying so hard. Probably harder than I cried at his funeral. I just kept saying, 'Dad.' He was my best friend in life." According to Morgan, his dad told him he still had to "finish the job."
Sharon Stone
The Basic Instinct star is no stranger to near death experiences. When she suffered from a severe brain hemorrhage back in 2001, she needed to re-learn how to read, walk, talk, write and remember everything all over again.
She shares that she had a "white light" experience saying, "It's just a lot of white light and you see people that have passed on, and they talk to you, and then you pop right back into your body."
Donald Sutherland
The famous veteran actor claims he died for a few seconds while filming Kelly's Heroes.
"I got sick in the middle of shooting. I came to Yugoslavia for a day's filming and I was out for six weeks. They took me to hospital — I had spinal meningitis. They didn't have the antibiotics, so I went into a coma, and they tell me that for a few seconds I died. I saw the blue tunnel, and I started going down it. I saw the white light," he recalled.
Eminem
The rapper is no stranger to the hard life. He was famously known as a drug addict and had a hefty amount of run-ins with the law. At one point in his life, he had overdosed and the thought didn't exactly hit the highest-grossing rapper of all the time as hard right away.
In an interview with Real Rap magazine back in 2009, Eminem shares: "My doctor told me the amount of methadone I'd taken was equivalent to shooting up four bags of heroin. Even when they told me I almost died, it didn't click."
Elizabeth Taylor
Taylor was known as one of the world's most enigmatic actresses. She was famously known for her roles in films like National Velvet, A Place in the Sun and Father of the Bride. Before she passed away in 2011, she remembered her near death experience like it was only yesterday.
"I went to that tunnel, saw the white light, and Mike [Todd]. I said, Oh Mike, you're where I want to be. And he said, 'No, Baby. You have to turn around and go back because there is something very important for you to do. You cannot give up now.' It was Mike's strength and love that brought me back."
http://tranquilityfuneralservice.com/wp-content/uploads/2017/07/Screen-Shot-2017-07-11-at-4.20.50-PM-300x81.png
0
0
http://tranquilityfuneralservice.com/wp-content/uploads/2017/07/Screen-Shot-2017-07-11-at-4.20.50-PM-300x81.png
2016-07-02 00:00:00
2016-07-02 00:00:00
6 Celebrities Who Had Near Death Experiences