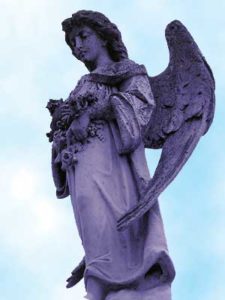 Part of your funeral planning task involves picking the right cemetery to bury your loved one. There is more to cemetery burial arrangements than merely choosing which location is the most accessible to you, although that factor is also important.
Availability
Checking for immediate availability of a grave is crucial if you are under a time crunch. Most funeral homes can take this task off your hands for a fee so you can focus on other items that needs to be done.
Set-up
Some cemeteries are solely memorial parks that only allow ground-level burials while others have mausoleums. You also need to look into and abide by the regulations on placing the caskets into a vault or grave liner so there is a form of precaution against the ground sinking. If you wish to be prepared for future burials, you can opt for those graves with multiple casket capacity.
Costs
Cemetery services for the opening up and closing the grave, among others, can vary so if you are on a tight budget, be sure to ask if items like the plaque, monument, grave liner, if required, and the upkeep are included in the cost.
Source: http://www.whathappensnow.com/articles_show.cfm?id=39&cat=6&sub=4
http://tranquilityfuneralservice.com/wp-content/uploads/2017/07/Screen-Shot-2017-07-11-at-4.20.50-PM-300x81.png
0
0
http://tranquilityfuneralservice.com/wp-content/uploads/2017/07/Screen-Shot-2017-07-11-at-4.20.50-PM-300x81.png
2011-06-14 00:00:00
2011-06-14 00:00:00
3 Urgent Issues to Address Before Choosing a Cemetery